Device To Detect Sleep Apnea Being Tested
Marie Donlon | June 05, 2017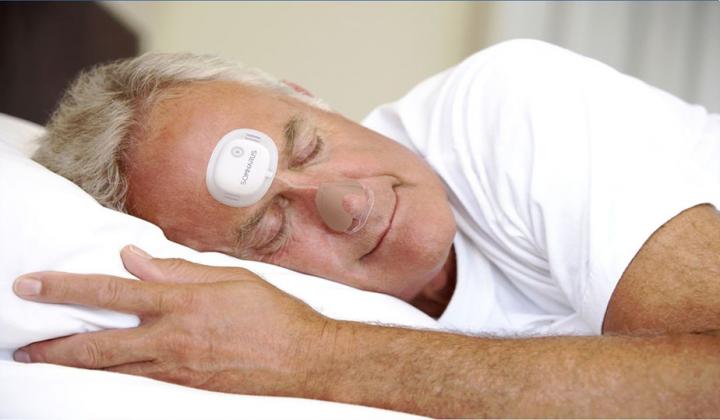 Results of a definitive clinical trial show that a new, disposable diagnostic patch effectively detects obstructive sleep apnea across all severity levels. Image credit: Somnarus Inc.A new wearable, adhesive patch may soon be available to detect all levels of sleep apnea, pending U.S. Food and Drug Administration (FDA) approval.
Weighing less than one ounce, SomnaPatch records body position, breathing, nasal pressure, body oxygen saturation, pulse and sleep.
"Our study provided clinical validation of a new wearable device for diagnosing sleep apnea," said principal investigator Maria Merchant, PhD, CEO of Somnarus, Inc. "It was most surprising to us how well this inexpensive miniature device performed in comparison with in-lab sleep studies."
In a study of 39 users, 38 users were able to use the device as instructed and collected at least four hours of sleep data.
"Most home sleep diagnostic devices are difficult for patients to use and are disruptive to patient's sleep," said Merchant. "Our study showed that this wearable home sleep monitor is very comfortable, easy to use and does not negatively affect sleep."
The device is currently awaiting FDA approval and the study is published in the journal Sleep.