Holograms: The Future of Electronic Devices
Marie Donlon | May 22, 2017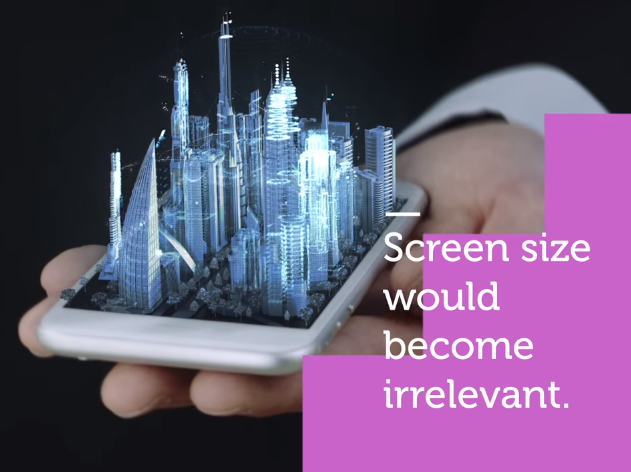 Screen size would become irrelevant—images would appear in thin air. Image credit: RMIT UniversityScientists from RMIT University in Australia and Beijing Institute of Technology have developed the thinnest hologram ever, which they hope to use in future smartphones, wearable electronics and tablets.
Current holograms modulate the phase of light to the illusion of 3-D depth, which means that the hologram needs to be relatively thick, making the hologram unsuitable for use with electronic devices. However, researchers hope to expand our smartphone, TV and tablet screen capabilities with the thinner hologram and believe that the new holograms will be simple and affordable to make, and ultimately making screen size irrelevant.
The nano-hologram created by researchers can be seen without 3-D goggles and is 1,000 times thinner than a human hair. Producing the hologram by fast direct laser writing will allow for its mass production in the very near future.
In addition to revolutionizing the screens of our devices, researchers also anticipate using the holograms in other industries such as the medical, education, cyber security, military and manufacturing industries.
Dr Zengji Yue, co-author of the paper, said: "The next stage for this research will be developing a rigid thin film that could be laid onto an LCD screen to enable 3-D holographic display. This involves shrinking our nano-hologram's pixel size, making it at least 10 times smaller."