CrossLayer, a managed network services unit of FTE Networks Inc., released a white paper that explores the potential of edge computing in commercial real estate projects.
The paper was developed to help commercial real estate developers and owners understand the scope of services possible through the technology, and its effect on tenant satisfaction as well as the operational economics of the property.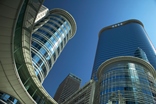 Demands for connectivity may increase the role of edge computing.Titled, "The Potential for Edge Computing in the Commercial Building," the paper offers an overview of edge computing technology, and how it may enable the development of in-building and on-campus networks that commercial property developers can own, operate, and monetize.
It explores the potential efficiencies of edge computing technology, how it's deployed, and the flexibility, scalability and security of the platform. In addition, the white paper reviews typical locations where this technology is most effective, how enterprises can benefit, and example applications that can be monetized.
"Businesses and individuals are consuming more and more content every year, and they expect the seamless ability to access their content anywhere at any time, without any reduction in speed or quality," says Iain Gillott, founder and president of iGR, which produced the report.
Commercial property owners have traditionally relied on third-party providers to install and operate the networks in their buildings and multi-unit dwellings, monetizing and collecting revenues from the property owner's tenants.
As the demand for bandwidth and always-on connectivity across a building or campus has increased, networks are stressed for capacity and speed, requiring new approaches to building and operating the way networks are built and operated.
Edge computing represents a new opportunity for building and property managers, the report says. When combining an edge computing-based in-building network with data analytics, content and information, the entire value chain can be leveraged to improve the connectivity experience, build a sustainable advantage for the property, and increase tenant and visitor satisfaction.