Company introduces its HVAC solution for lifecyle management
Engineering360 News Desk | February 16, 2022
Building Engines, a provider of building operations software for modern commercial real estate (CRE), has announced expanded functionality of its Prism platform with an advanced, fully integrated HVAC management solution. Owners, operators and tenants will now be able to streamline and automate the entirety of the HVAC maintenance and compliance lifecycle within Prism, offering full visibility of all equipment and building systems with accurate and consolidated data.
Efficient HVAC management is critical for optimal building operations with implications on tenant experience, capital planning, regulatory compliance, health and safety, and net operating income (NOI). Yet maintaining HVAC systems — and data associated with them — is often a difficult, costly endeavor for property teams and tenants alike. Building Engines built its advanced HVAC functionality directly into Prism, basing it on features from Ravti, HVAC management software that Building Engines acquired in early 2021. The enhanced capabilities make it easier to track and prove compliance of triple-net lease obligations for industrial and retail properties, reduce regulatory burden and predict the lifespan of equipment with detailed dashboards and unit-by-unit reports.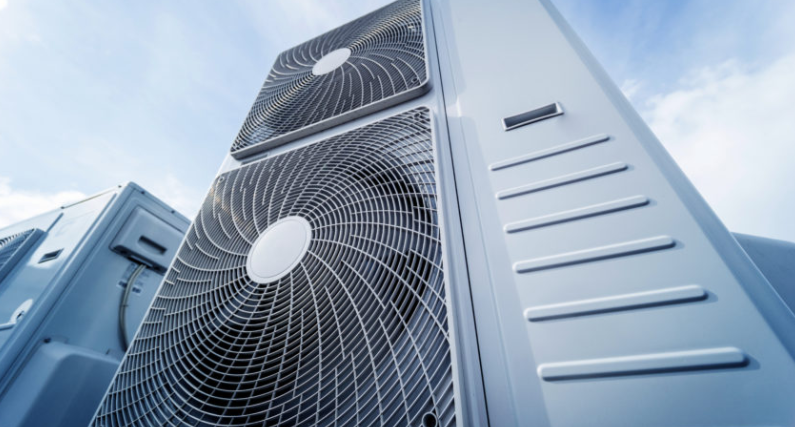 Source: Building Engines
"Data is integral to ensuring proper maintenance, but collecting and finding the right data has historically been a pain point for commercial property teams," said Jeff Thompson, vice president of product management at Building Engines. "This latest enhancement leverages the domain expertise of Ravti to improve HVAC management with Prism's technology, ensuring our customers have the most modern, innovative solutions to operate their buildings. Owners, operators and tenants can now use Prism as a single platform to make more informed decisions and elevate HVAC operations to the highest level of service."
Prism serves as a comprehensive, easy-to-use system that unites all the technology and applications used to run buildings in one place. The platform's advanced HVAC solution now streamlines the collection, storage and retrieval of pertinent data to properly maintain HVAC equipment with features including:
Inventory and capital planning: empowers more informed decisions with a digital inventory of every unit, including make, model, year, location and service history with ASHRAE life expectancy scoring
Tenant compliance: enables flexibility in handling different types of compliance requirements, pulling in proof of inspections and details of service records with reports on tenant compliance
Bid management: simplifies the RFP process with expanded access to a network of vendors to collect bids and compare costs for equipment service and replacement
For more information, visit the Building Engines' website.