DAP Products Offers New Spackling Solutions
Tony Pallone | May 02, 2017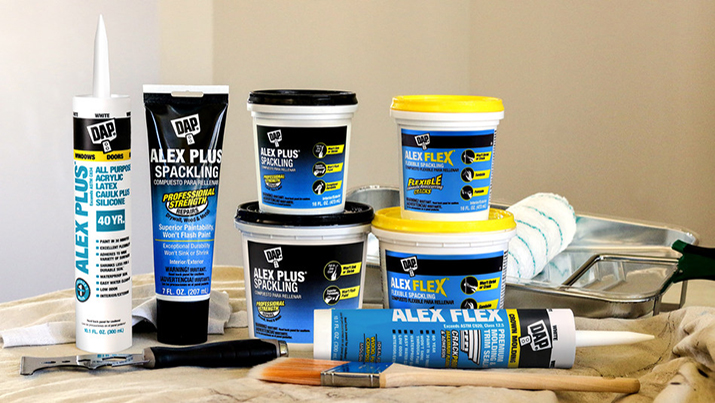 Home improvement and construction products manufacturer DAP Products, Inc., has expanded its ALEX caulk brand with two new spackling solutions: ALEX Plus and ALEX Flex. Each is able to fill holes and cracks on surfaces throughout the home with a high degree of durability. Areas repaired with the products can be sanded and painted, and won't sink or shrink.

ALEX Plus Spackling is formulated to deliver professional strength and durability for making repairs on a range of surfaces, including drywall, wood and metal. Repairs can be made with one coat, which saves time during paint prep. The shrink- and crack-resistant formula also sands to a smooth finished surface and provides a paintability that enables repairs to seamlessly blend with the surrounding area. The finished repair can withstand driving a nail without damage.

ALEX Flex Spackling is designed to move with the repaired surface, addressing the problem of repaired areas expanding and contracting due to changes in weather and humidity. It also can be sanded to a smooth finish and painted for seamless repair, which makes it particularly appropriate as a solution for eliminating recurring cracks in drywall. The formula is low-odor, shrink- and crack-resistant and can be used for both indoor and outdoor repairs.

Both products are available in a variety of sizes, and will be found at home improvement retailers starting in May 2017.