Got an Idea for an EV Charger? Tell Con Edison!
David Wagman | April 20, 2017
New York City's electric utility Con Edison says it is looking for innovation partners to make it easier for New Yorkers to switch to electric vehicles.
The energy company proposes investing up to $25 million on demonstration projects that would test strategies for increasing the number of electric vehicles (EVs) in the region by making charging convenient and practical.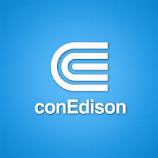 Con Edison wants to place at least 100 publicly available electric vehicle charging stations on the streets of New York and 500 chargers in customers' homes in test programs.
(Learn more about the Con Edison project.)
The company is also seeking to deploy publicly available fast chargers that can charge a car in approximately 30 minutes or less. Additional quick charging could speed up the electrification of taxis, passenger cars and delivery vehicles.
For the curbside chargers, the company is seeking partners who have ideas as to how to deploy 208-volt chargers in New York City's unique environment. These chargers would be the first on the city's streets and begin to serve the many New Yorkers who do not have dedicated parking.
The goal of a home charging project would be to determine whether it is possible to incent drivers to charge at times when the demand for power is not at its highest.
In a project for fast charging, Con Edison would consider many options, including owning the charging lot and leasing space to the charging companies.
The Request for Information includes other suggestions for projects:
Planning vehicle charging networks. Con Edison is looking for a partner with expertise in projecting demand for charging and choosing the right locations for drivers and the electrical grid.
Charging city buses. The Metropolitan Transportation Authority is planning trials of electric buses. Con Edison is interested in smart technology that manages charger use to determine which buses to charge and when. The company wants to learn whether it and the MTA can manage the charging so as to minimize new grid investment.
Charging school buses. Bus operators would get electric buses at reduced prices and turn them over to Con Edison to use as grid batteries during the summer months.
Con Edison is coordinating with the City of New York through the Department of Transportation, the Department of Citywide Administrative Services, and the Mayor's Office of Sustainability.