Xcel Energy has begun construction of a 240-mile-long segment of its "Power for the Plains" transmission line in southeast New Mexico.
The 345-kilovolt transmission corridor links Texas with New Mexico, delivering what the company says will be a more "reliable, abundant, and economic" electricity supply to customers in both states.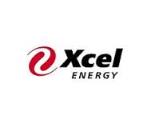 The utility says that major developments in potash mining, oil, and natural gas extraction and other commercial growth prompted it to develop an infrastructure expansion plan for southeastern New Mexico.
(Read "Xcel Expands Wind Plans with Texas, New Mexico Projects.")
Published reports say that oil and natural gas majors such as ExxonMobil, EOG Resources, and Marathon Oil have invested more than $13 billion in New Mexico assets in recent few months.
(Read "ConocoPhillips Sells San Juan Basin Stake for $3bn.")
A 90-mile line between Hobbs, N.M., and a new substation called China Draw southeast of Carlsbad, N.M., was approved by New Mexico utility regulators and is now under construction. Additional line segments to be built by 2020 will connect the New Mexico line to TUCO Substation north of Lubbock, Texas.
(Learn more about the infrastructure expansion projects.)
An earlier transmission project was completed in 2014 connecting the TUCO Substation to a substation near Woodward in northwestern Oklahoma. When all segments between TUCO and China Draw are completed by 2020, a 345 kV line will stretch more than 400 miles from western Oklahoma to southeastern New Mexico.
(Watch a video from Xcel Energy about economic growth in southeastern New Mexico.)
Altogether, Xcel business unit Southwestern Public Service plans to spend $1.6 billion to expand transmission in New Mexico, Oklahoma, and Texas.
The Hobbs-to-China Draw portion will be constructed in three segments:
Hobbs Plant Substation to a new Kiowa Substation, 15 miles northeast of Carlsbad
Kiowa Substation to a new North Loving Substation, eight miles southeast of Carlsbad
North Loving Substation to the China Draw Substation.
The Hobbs-to-China Draw project is expected to be in service in 2018. The estimated cost of the project is $163 million. By 2020, additional line segments from Hobbs to north of Lubbock will be completed that will link the Hobbs-to-China Draw line to the TUCO Substation in Texas, bringing the total project cost to about $400 million.
These projects are part of a larger capital investment initiative launched in 2010 that is improving the grid across Xcel Energy's 50,000 square-mile New Mexico and Texas service area.
RECOMMENDED STORIES