China's Tencent Holdings Ltd. paid $1.78 billion for a 5% stake in U.S. electric car maker Tesla Inc.
The investment offers Tesla a financial boost as it prepares to launch its mass-market Model 3 later in 2017. Tencent also could help the U.S. company sell - or even build - cars in China, the world's largest auto market, analysts said in an article reported by Reuters.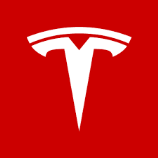 Self-driving electric cars, automated ride-sharing, and delivery services, as well as ancillary services ranging from infotainment to e-commerce have attracted investment from China's three tech giants: Tencent, Alibaba Group Holding Ltd. and Baidu Inc.
Tencent was founded in 1998 and may be best known for its WeChat mobile messaging app. It has a market capitalization of about $275 billion, roughly six times the size of Tesla.
Tecent was an early investor in NextEV, a Shanghai-based electric vehicle startup that since has rebranded itself as Nio, with U.S. headquarters in San Jose, Calif. Tencent also has funded at least two other Chinese EV startups, including Future Mobility in Shenzhen.
In addition, Tencent has invested in Didi Chuxing, a ride services company.