Pot Growers Can Qualify for Ag Rates from PG&E
David Wagman | March 01, 2017
While recreational marijuana cannot be sold in California until January 2018, existing medical marijuana growers and future recreational marijuana growers will be eligible as of March 1 for PG&E's agricultural energy rate.
The passage of Proposition 64 in November 2016 allows the state to license and regulate recreational marijuana cultivation and businesses.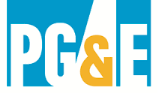 "Cannabis is a legal crop in our state, like almonds and tomatoes. Agricultural growers now will be eligible for the same rate and energy efficiency programs as farmers of other crops," says Deborah Affonsa, vice president of Customer Service at PG&E.
PG&E customers are eligible for agricultural energy rates if they have received a permit from their local jurisdiction for the cultivation of cannabis and if 70% or more of the annual energy use on the meter is for agricultural end-uses such as growing crops, pumping water for agricultural irrigation or other uses that involve agricultural production for sale which do not change the form of the product.
The agricultural energy rate applies to both customers who grow cannabis outdoors and those who grow indoors in commercial greenhouses.
The agricultural energy rate does not apply to residential customers who can legally grow up to six marijuana plants inside a private residence per the state's Adult Use of Marijuana Act.
Previously, medical marijuana was not considered an agricultural product by PG&E, and growers were not eligible for the agricultural energy rate. Because medical marijuana can be grown and sold in California currently, licensed growers of medical marijuana are immediately eligible for the agriculture energy rate.