Pulse of Engineering: Where Are the New Engineers?
Nancy Ordman | February 13, 2017
Information gleaned from latest Pulse of Engineering research from IEEE GlobalSpec Engineering360 shows that competition is tough; demand for qualified engineers exceeds supply; tension between good design and saving money is frustrating; and timeframes for product roll-out are shrinking.
Despite these concerns and constraints, engineers appear to find their work interesting and challenging, and they are generally satisfied with the companies where they work. Looking at survey results in more detail reveals some differences based on company size and some changes from previous annual surveys.
Demographics: Baby Boomers Are Retiring
The 2016 sample of 1,581 respondents is representative geographically, demographically, and in distribution between different company sizes. As with the 2015 survey, responses came from both OECD countries (75%, including 51% from the U.S.) and non-OECD countries, with 74 different countries represented.
Other sample characteristics are similar to previous surveys. Design engineers make up 34% of the sample, with engineering technology a distant second. Most respondents--80%--are individual contributors, team leads, or first- or second-line managers. Few respondents are female (5%).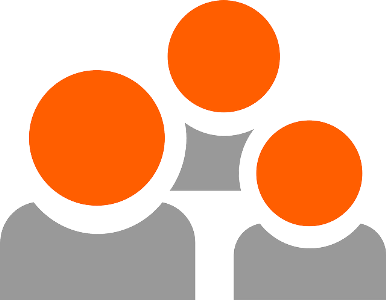 An area closely related to increased retirements mentioned earlier is the potential loss of years of engineering knowledge and practical experience. Two other statistics, however, point to an issue raised in previous surveys: the engineering work force is aging, and companies aren't replacing retirees in proportion to the number of employees lost. When queried about number of years of professional experience, 47% of this year's sample is in the 30+ years range, up from 40% last year.
Engineers who are between 45 and 65+ constitute 76% of respondents. There is a slight uptick of professionals with less than one to four years' experience, 7% compared to 2015's 4%. What happens increasing numbers of baby-boomers retire?
Workforce: Generally Satisfied
As in past years, engineers exhibit strong company loyalty. They respect their colleagues and believe they are respected in return. Another significant chunk of the workforce gain satisfaction from creativity and the desire to turn new and innovative technologies into products and services. These attitudes are most pronounced in the largest companies (those with revenue in excess of $500 million).
Although most engineers expect to stay with their current jobs for at least five years, about 25% appear poised to leave. Why leave? Comments center on the desire for promotion and increased compensation, with some indicating the appeal of new challenges or a desire for more appreciation.
"To grow in knowledge, check on new challenges"
"More interesting work content"
"Lack of recognition as a key contributor"
Some respondents reported that they plan never to jump ship –"no chance of me leaving." However, one comment reflects considerably more frustration with the status quo: "My current company is the most screwed up company I've ever worked for."
Workforce size appears to be stable. Companies maintained the same number of employees (37%) or increased staffing (35%) in 2016 over 2015, with larger increases in employment more likely in mid-sized firms. Where employees left a company, two factors, retirement (30%) and downsizing or layoffs (18%) are thought to have increased.
One statistic that bears watching, particularly in the U.S., is employee loss due to visa expiration and other immigration-related issues. In 2016 this did not seem to be a major factor in workforce change.
An area closely related to increased retirements is the potential loss of years of engineering knowledge and practical experience. Respondents are not particularly satisfied with their employers' KM programs; on a scale of 1 to 10, where 10 was highest satisfaction, the average response was a 5.6 – average. Digging in a little deeper, some reasons for this dissatisfaction come to light.
This year's respondents indicated that less than half of the companies represented have methods to share knowledge, whether by mentoring, training, or other tools for knowledge capture. The larger the company, the more likely it is to have some sort of person-to-person system in place. Slightly over half of respondents report that their company has a knowledge management system to capture and store critical data. This means that nearly half of companies do not. The potential to lose irreplaceable knowledge is high.
Talent: A Good Engineer Is Hard to Find
Recruiting qualified new talent remains an issue. Respondents consider this to be a big challenge for their design teams. As noted earlier, firms are losing specialized knowledge faster than they can replace it and fewer new hires are coming on board. A selection of comments about the availability and quality of engineers, particularly those with little or no experience, is typical.
"Lack of self-motivated new hires"
"Lack of ability to find talent on short notice"
"Definitely the lack of experience and commitment from the new engineers"
Design Teams and Projects
Respondents reported working on hundreds of significant and/or interesting design projects in the past year, running the gamut from marine architecture to machine design to power systems. A sample of projects provides an idea of the breadth of those reported.
"Medical device to improve mobility of physically disabled people"
"Underground coal gasification as an alternative mining method"
"Bluetooth padlock"
"Instrumentation for CERN detectors"
Design team characteristics have changed little over the past three years. The plurality of teams has 10 or fewer members; over half five or fewer. The mix of team members from outside the company or from another country is consistent, along with the number of female team members. Number of projects undertaken generally range from three to five, except in smaller firms, a reasonable disparity given these firms' smaller workforce.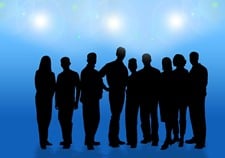 Communication—within the team and with customers—is also a concern. Challenges facing design teams echo those already noted, with emphasis on the effects of cost-cutting and doing more with less. Communication—within the team and with customers—is also a concern. Personnel issues, such as losing senior engineers and their knowledge, are considered less of a constraint than economic issues. Respondents did acknowledge that technology is improving productivity (46%), but this number is smaller than 2015 (43%).
A separate group of constraints pertains to the product or project design itself. Those surveyed tended to agree that more complex designs, reduced design cycles, and time-to-market pressure hinder the design process. Individual responses to a question asking for the most significant design pressure garnered more input than any of the survey's other open-ended questions. A few of the comments reflect a combination of frustrations with the process.
"Not enough time to do the job right the first time, but time to redo mistakes after release"
"Managing provision of more features at lower costs"
"Lack of budget for increasingly complex designs"
"Getting the client to comply with the design criteria"
The ongoing concern with lack of knowledge leads to another question: how do engineers go about keeping up with knowledge in their fields?
It is not surprising that colleague/peer-to-peer interaction is the most common way engineers learn. The twenty-point increase in this response, from 24% in 2015 to 44% in 2016, does beg the question of why this has changed so much. And as experienced engineers leave the work force, who will take on this mentoring/knowledge sharing role?
Other popular continuing-education sources are books and vendor training. Professional development courses showed a 14 point drop, from 46% to 32% overall, although these courses are still quite popular in larger companies. Certification training, though, jumped from 13% to 28% over 2015.
One somewhat troubling statistic is the increase of respondents who have no systematic plan for updating their skills, to 14% from 7%. Given the importance of increasing knowledge and skill sets, this decline is somewhat unexpected. If this is due to companies providing fewer resources for continuing education, engineers might need to find creative ways to make up the gap.
Performance and Productivity: Meeting Targets
Given respondents' focus on meeting project or product cost targets, the performance targets they are pressured to meet focused on achieving launch dates and product quality standards. The largest companies (more than $500 million in revenue) were most likely to try to hit launch dates (31%), compared to 21% for firms with revenue of $10 million and under. Companies smaller than $500 million in revenues were somewhat more concerned with product quality. All respondents listed customer satisfaction as the third most important measure.
Across the board, survey participants report that their teams sometimes or frequently meet the targets on which they are evaluated. One statistic is product quality, where 83% report that they frequently or always meet those targets. This aligns with the emphasis on product quality already discussed. Overall, launch dates are the second most frequently met objective (51%).
Reduced productivity takes a toll on meeting targets, and this group of engineers tends to agree that several factors affect productivity. Indeed, they agree across the board regardless of company size. These factors also have a negative impact on problem-solving and innovation.
Lack of resources and people constraints, paired with timeline constraints, top the list. A dearth of specialized knowledge—and the concomitant inability to find and hire this knowledge—follows closely behind. One respondent characterized this issue as a "talent vacuum." A more general expression of frustration is evident in one comment: "The CTO/CFO is a cheap bastard."
Competition: Steady State
Survey participants have answered questions about competition and company performance nearly the same in each of the past three years. For performance, employees of companies in the $51 million to $500+ million revenue range rate their employers as either a leading or top performer 62% of the time. The two categories for smaller companies hover around 50% for the same metric.
Although the competitive landscape changes, the engineers in this survey singled out one characteristic to be growing in importance: the shorter relevance of products. This measure increased from 23% to 34% from 2015. The engineers agree that other aspects of competition—disruption caused by new technologies, more competitors, globalization—are concerning, but no more so than in previous years. A few other factors get mentioned often enough to be worth reporting: government regulation, environmental factors, political and economic factors, and intellectual property concerns.