Die Cutter Designed for Digital Presses
Engineering360 News Desk | August 11, 2016
The move to digital label printers in recent years has left some converters searching for complimentary finishing equipment. A rotary die cutter could help fill the need, according to a video from Florida-based Rotary Technologies.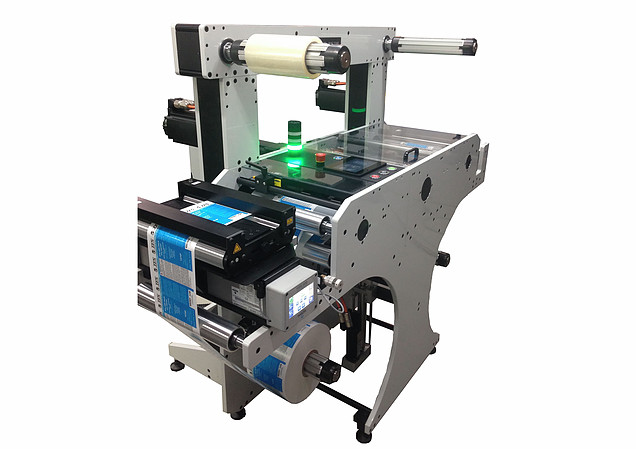 Compact die cutter features mirror image design, so it can fit with presses for left-to-right or right-to-left printing.The TCC3300 die cutter was designed for digital presses, according to the company. It operates from a 3.5 x 6 ft. footprint, and delivers speeds to 300 fpm, one-button auto register and versatile label sizes. It can operate as a stand-alone unit or be integrated into a digital press, the latter permitting simultaneous printing and die cutting.
Similar to semi-rotary units in the market, the TCC 3300 uses traditional single magnetic cylinder with flexible dies. But unlike semi-rotary systems, where the web shuffles back and forth, the company says its web is accelerated past the die cutting gap, which permits faster operating speeds.
It also features servo automation, with all cylinder, tension rollers, winders and moving assemblies coordinated by eight servo motors.