Manufacturer to automate material handling functions
Marie Donlon | November 19, 2020
Brown Machine Group (BMG), a provider of thermoforming machines and tooling and automation systems, has developed a robotic paper cup manufacturing system that will reportedly improve the productivity of die cutters and reduce manual labor.
BMG's aXatronics C-Rush System autonomously removes side walls (or blanks) from vertical die cutters — which are the machines used in the die cutting process that cut through paper or card on a die press, enabling the duplicate cutting of material — placing them in work-in-progress bins along the manufacturing line.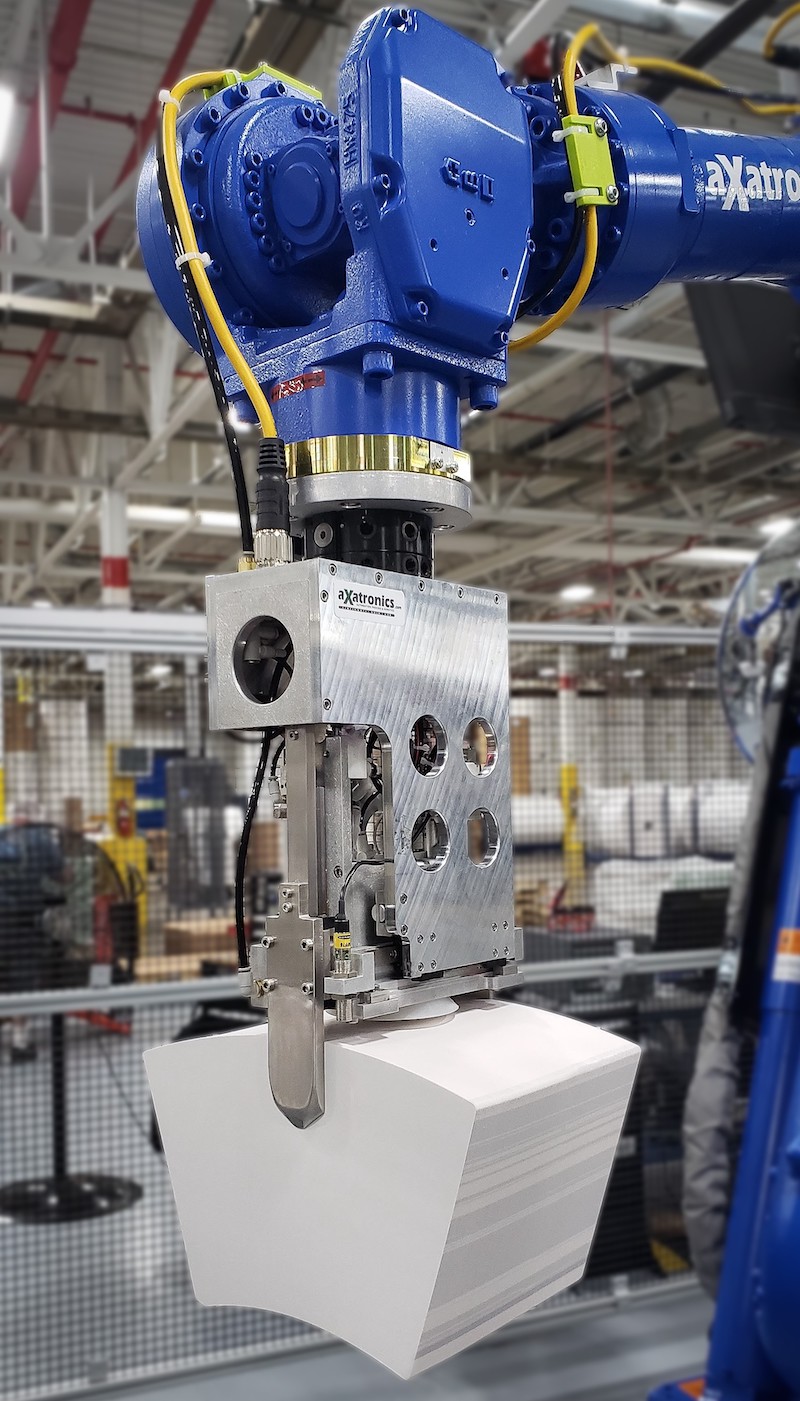 Source: BMG
The C-Rush is driven by its new patent-pending die-cutter output line assembly (Dola), called the Smart-Dola that reportedly improves the throughput of the entire system. This allows C-Rush users to interface with the die cutter, for instance, pausing and resuming pick and place automation.
Outfitted with its custom end of arm tool (EOAT) that automatically unloads the die cutter, the C-Rush can handle roughly 2 million 21 oz sidewalls a day, with 24/7 uninterrupted operation. Additionally, the C-Rush can autonomously alter configurations without operator intervention when transitioning dies.
According to its developers, the new C-Rush system eliminates die cutter downtime and productivity of the system is not impacted by personnel fatigue.