New Crude-to-Olefins Processes Cut Refining Costs
John Simpson | July 24, 2016
Two new steam-cracking processes developed by ExxonMobil and Saudi Aramco allow petrochemical producers to essentially skip the refining process and convert crude oil directly to light olefins. These new processes could potentially save companies as much as $200 per ton of ethylene produced, according to an engineering analysis conducted by IHS.
"In 2014, ExxonMobil commissioned a world-scale facility in Singapore that produces 1 million tons per year of ethylene directly from crude oil," says Anthony Pavone, director of engineering at IHS Chemical. "We [believe] this process nets ExxonMobil about $100 to $200 per metric ton above traditional naphtha cracking."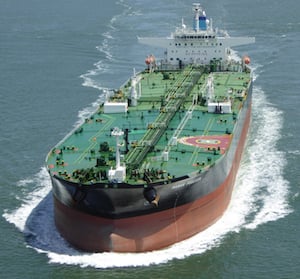 The ExxonMobil process completely bypasses the refinery and feeds crude oil to the cracking furnaces. Image credit: Pixabay.Pavone says the crude-to-olefins process takes advantage of the premium that naphtha commands over crude oil in Southeast Asia. It is this "feedstock spread" that contributes most of the cost savings, he says.
The ExxonMobil process completely bypasses the refinery and feeds crude oil to the cracking furnaces, which have each been modified to include a flash pot between the convective and radiant sections of the furnaces. Next, the crude oil is pre-heated and then flashed, IHS says, essentially "topping" the lighter components from the crude.
According to IHS, this extracted vapor is then fed back into the furnace's radiant coils and cracked in the usual fashion. The heavier liquid that collects at the bottom of the flash pot is either transferred to the adjacent ExxonMobil refinery or sold into the merchant market.
"This analysis was conducted at a $50 per barrel cost for crude oil," Pavone says. "As you might expect for Singapore, this process requires the local availability of light, sweet crude."
The Aramco process works along an entirely different concept from that of ExxonMobil. It begins by feeding the whole barrel of crude to a hydrocracking unit, which removes sulfur and shifts the boiling point curve significantly toward lighter compounds. The gas-oil and lighter products are then sent to a traditional steam cracker, while the heavier products are sent to a proprietary, Aramco-developed deep-fluid catalytic cracking unit that maximizes olefin output.
As of yet, IHS notes, the Aramco process is still only a proposed project; no facility has actually been built to test the process.