Western Military Technological Superiority Eroding: Report
By Engineering360 News Desk | March 01, 2016
Western defense superiority is eroding due to the growing accessibility to military-relevant high technology around the world, according to an assessment by the International Institute for Strategic Studies (IISS).
"[This] leveling of the technological playing field presents governments with a challenge not just to keep pace with the latest technology and monitor its proliferation, but also [to] cope with the blurred boundaries between civil and military technologies and offensive and defensive military systems," says Dr. John Chipman, IISS director-general and chief executive.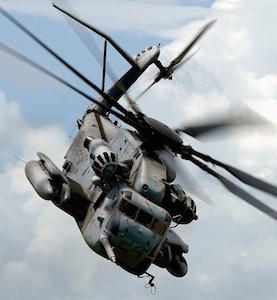 In 2015, only four of 26 European NATO members spent 2% of GDP on defense. Image credit: Pixabay.The IISS's 2016 edition of The Military Balance reveals continued advances in the development and deployment of advanced military capabilities by China and Russia, including the latter's new air- and sea-launched cruise missiles, air-defense systems and combat aircraft. Such developments are leveling the technological playing field and changing the balance of military power, according to the report.
Responding to the challenges posed by the proliferation of military-relevant technology, Western governments—notably those of the U.S. and UK—are focused on investment in newer areas such as cyberspace, data analytics, autonomy and robotics. Yet, while some development costs are being absorbed by the private sector, in the West states remain the primary drivers of military-critical technology amid falling defense budgets.
In 2015, only four of the 26 European NATO members met the agreed-to defense spending goal of 2% of GDP, with the remaining 22 countries spending an average of just 1.1%. According to the report, these countries would have had to raise their collective outlay by 45%, or almost US$100 billion, to meet the target.
By contrast, in 2015 Russia's defense budget grew by double digits, and Asia's military spending collectively grew by 5.6% in real terms. Asia now spends nearly US$100 billion more on defense than European NATO members, according to the report.