Jeep could have offered the first crossover 30 years before everybody else
Daniel Strohl, Hemmings Motor News | May 22, 2023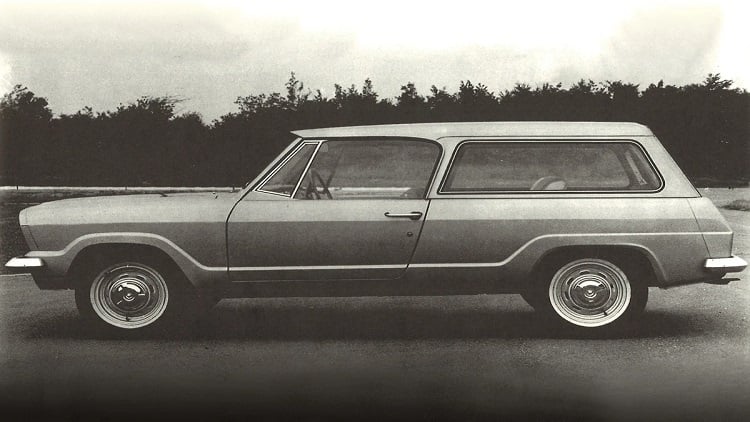 Jeep Model H. Source: Jeep archive
Ask any longtime Jeep fan when the company started to lose its way, and the answers will vary. It could be 1979, when Renault gained a controlling interest in AMC; 1987, when Chrysler bought the brand and when the square-headlamp YJ Wrangler debuted; 2002, when the KJ Liberty replaced the XJ Cherokee and the 4.0L six-cylinder went away; 2007, when the transverse-engine MK Compass and Patriot debuted; or the early 2010s, when the Cherokee nameplate returned on a Fiat chassis and the brand once again fell under the control of a European carmaker.
Or, if things had gone a little differently, it could have been 1966 with the introduction of the Model H, a proposed vehicle that would have beat every other carmaker to the crossover segment by decades.
Nowadays, crossovers - sometimes called CUVs, sometimes called cute-utes, sometimes called soft-roaders - dominate dealership lots. Depending on how one defines a crossover, Toyota has as many as five in its current U.S. market lineup, Chevrolet as many as six. For some automakers, crossovers have entirely supplanted the conventional sedan and station wagon.
How one defines a crossover and what models one considers to fall under that definition also provides a basis for when the crossover debuted. Using the generally accepted definition - a four-wheel-drive or all-wheel-drive vehicle built on a car platform rather than a truck platform - some have suggested the 1996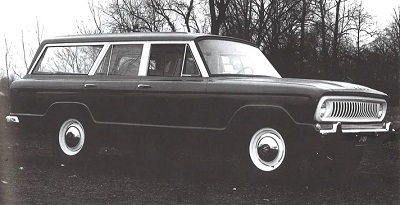 Jeep Malibu concept, December 1959. Source: Jeep archiveToyota RAV4 as the first while others have pointed to the 1980 AMC Eagle or the 1972 Subaru Leone. Other likely candidates include the 1995 Honda CR-V and the 1995 Suzuki X-90. Which is all to say that Kaiser Jeep's mid-Sixties collaboration with Renault on the Model H would have handily taken the title had it come to market.
For almost as long as raw, utilitarian Jeeps have been around, somebody has been trying to civilize them with fancy trim, plush upholstery, and automotive-style bodies. Plenty of servicemen during World War II tried their hands at it, Wally Cohn refined their attempts just after the war, an entire cottage industry dedicated to coachbuilt Jeeps sprung up in postwar Europe, and the likes of Raymond Ring and Brooks Stevens proposed postwar automobile designs using the Willys MB chassis. Kaiser even started to investigate softer Jeep SUVs as early as the late 1950s with its Malibu and Berkeley concept vehicles that tilted more toward station wagon than truck-based SUV.
While the Malibu went on to influence the 1963 Wagoneer and the full-size Jeep lineup, Kaiser still wanted a compact SUV better suited to take on the International Harvester Scout. Specifically, as Pat Foster wrote in "Jeep: The History of America's Greatest Vehicle," Kaiser wanted something that would appeal to customers used to buying cars, not trucks. "Factory air conditioning... arrived because Jeep's customers were asking for it," he wrote. "They considered the Wagoneer a passenger car replacement, not a work vehicle, and they wanted the sort of comfort and convenience features found in regular passenger cars."
While at least one four-door compact SUV on the CJ platform was proposed in house, Kaiser also looked outside of Detroit for something that would fit the bill. Specifically, the company turned to Argentina, where it had partnered with Renault for its subsidiary, Industrias Kaiser Argentina (IKA), starting in 1959. IKA assembled and sold Argentinized versions of existing Renault, Kaiser, Alfa Romeo and AMC models under license along with the IKA Torino, which blended parts of the Rambler American and Rambler Classic with the Willys overhead-camshaft six-cylinder and new front sheetmetal.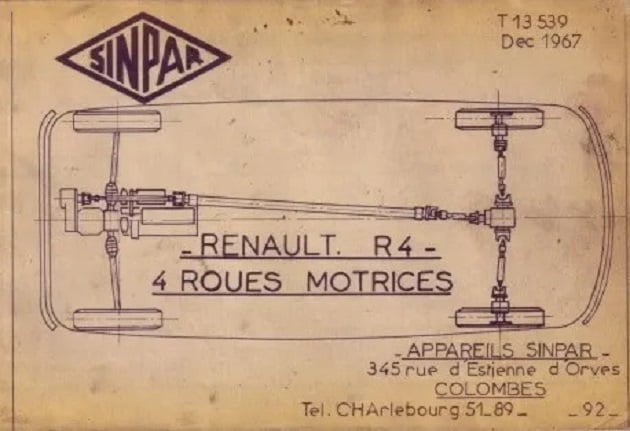 Engineering drawing for Sinpar's four-wheel-drive Renault 4
With Renault's highly anticipated 16 on the horizon, engineers from Kaiser and from Renault started to collaborate on a Scout competitor sometime in 1963. Their design used the front half of the 16's front-wheel-drive torsion-bar chassis and a Jeep-designed rear unit-body with a live rear axle hung from parallel leaf springs. Exactly how it would have transferred power from the longitudinal 1470cc four-cylinder and the four-speed gearbox in front of the engine to that rear axle isn't entirely clear, though as Hubert Cossard speculated, the setup would have likely been something like what Sinpar later used to convert Renault 4s to four-wheel drive, with a transfer case mounted to the snout of the transmission that sent power rearward via a carrier bearing and angled driveshaft.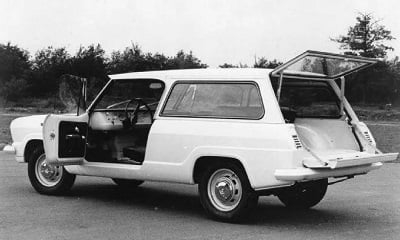 Jeep Model H concept, September 1965. Source: Jeep archive
According to Jeep historian Jim Allen, several functioning prototypes were built in both two- and four-wheel-drive configurations with a variety of body styles, including two-door station wagon, pickup and convertible. Styling borrowed here and there from the Malibu and Wagoneer, particularly with the softer lines, pronounced wheel arches, and multi-slot grille similar to the 1966 Wagoneer's "razor" grille. Yet it also closely resembled the styling that appeared on the 1967 Jeepster Commando, particularly the dip down from the cowl to the door, the shape of the vent window, the rearward angle of the B-pillar, and the forward slant of the D-pillar and tailgate. Photos from September 1965 showed what appeared to be production-ready designs with trimmed interior, Renault 16 wheels and hubcaps, and functional tailgate.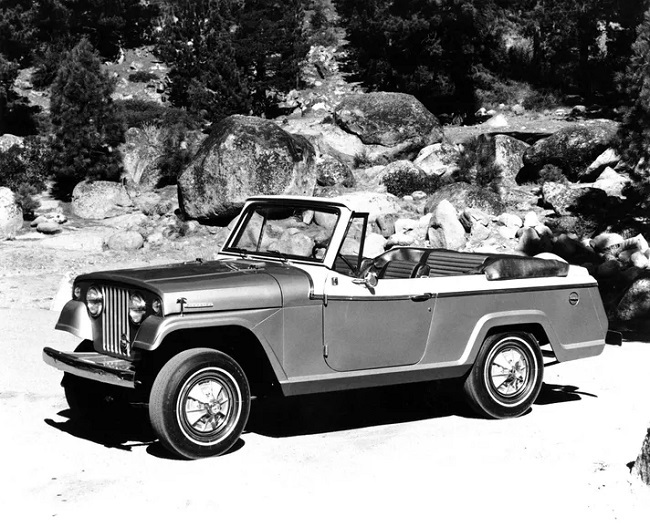 It was too much, too late, though. A month prior, Ford released its four-wheel-drive SUV, the Bronco. Kaiser needed a direct competitor to both the Scout and the Bronco right then and there, no fiddling with advanced drivetrains or Renault as a parts supplier. The C101 Jeepster Commando debuted in 1966 as a 1967 model with many of the Model H's features, including the basic styling from the cowl rearward and the selection of pickup/convertible/wagon body styles, but with a more conventional powertrain and chassis lifted from the CJ-5.
Whether it would have proven any more competitive against the Scout and Bronco is anybody's guess, but had the Model H entered production as shown, it would have been well ahead of its time. Assuming a debut in 1966, it would have introduced a unibody four-wheel-drive chassis 16 years before the XJ Cherokee, a front-wheel-drive-based four-wheel-drive system 29 years before the CR-V, and rack-and-pinion steering in an American vehicle eight years before the Mustang II and Pinto.
And whatever the motoring press would have called it, Jeep would have bestowed on the world the crossover, for better or for worse.
---
Editor's note: This article originally appeared on Hemmings Motor News.