Cornell approach turns textile waste into coatings
Marie Donlon | May 20, 2023
Researchers from Cornell University have developed a new method for making textiles more sustainable.
Using chemicals, the team broke down old clothing to recover polyester compounds and create fire resistant, antibacterial and wrinkle-free coatings that can be applied to textiles and fabrics.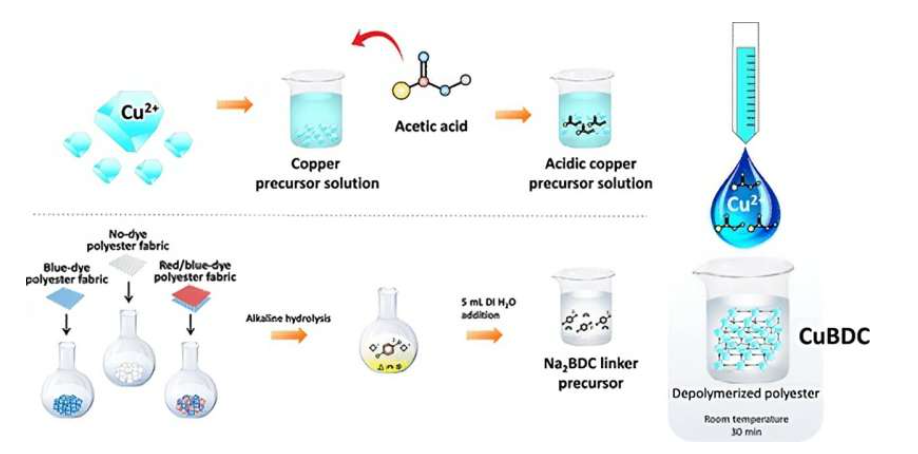 Source: Cornell University
To accomplish this, the Cornell team cut the textiles into pieces and chemically decomposed them in a liquified mix of raw materials, dirt, additives and esters. Then, the researchers added a metal solution with which the building blocks from polyester selectively linked to create metal-organic frameworks — tiny cage-like structures — that settled at the bottom of the liquified mixture, in a process dubbed controlled crystallization.
Once recovered, the cages are then used in the making of coatings that — following a few structural modifications — can be used for producing wrinkle-free shirts, antibacterial surgical gowns or scrubs, or fire-retardant industrial or baby clothing.
The process is detailed in the article, "Upcycling of Dyed Polyester Fabrics into Copper-1, 4-Benzeedicarboxylate Metal-Organic Frameworks," which appears in the journal Industrial & Engineering Chemistry Research.