Researchers 3D print bricks from eggshells
Marie Donlon | March 12, 2023
MANUFACTURA, a Mexico-based multidisciplinary design studio, has developed 3D-printed construction material that features discarded eggshells.
Under the so-called Eggshell Project, the researchers sought to address two concerns: reducing the high gas emissions of the ceramics industry and finding solutions for food waste.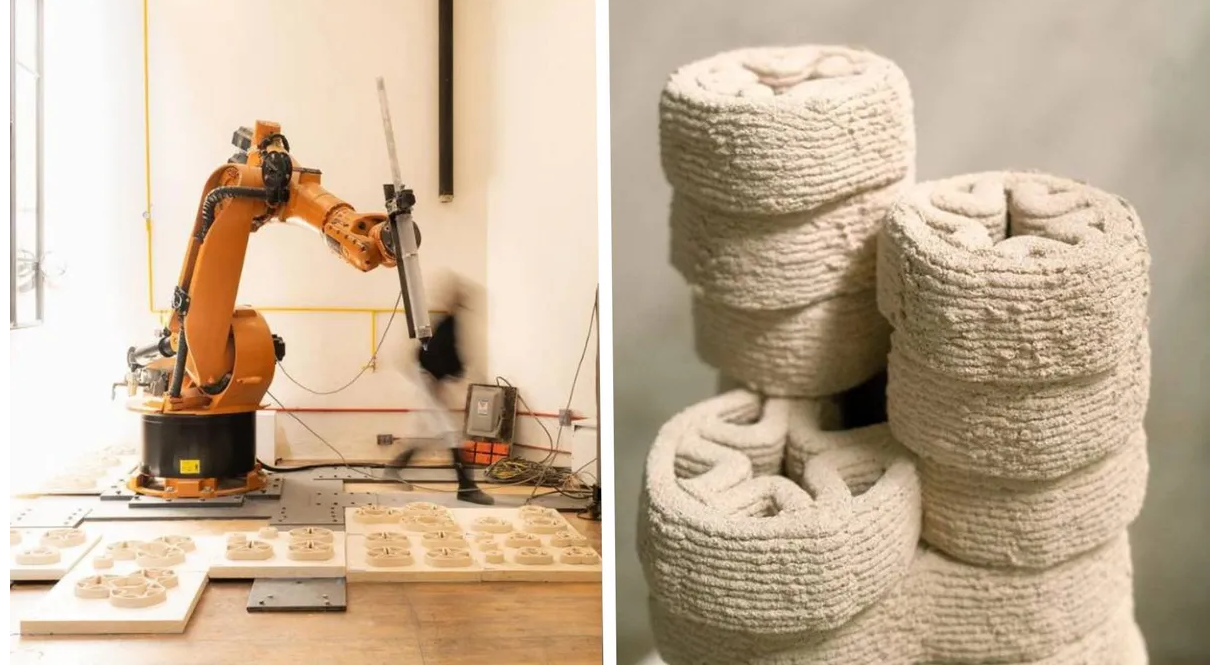 Source: MANUFACTURA
To marry those two goals, the researchers turned to discarded eggshells that they collected from local restaurants. According to the researchers, the donated eggshells were redirected from landfills and instead pulverized and then combined with bio binders to form a mixture that solidifies without needing to be fired.
The researchers determined that the mixture was ideal for 3D printing and subsequently used the material to 3D print 105 different blocks that were assembled according to their shape, along with an eggshell column composed of 26 eggshell-derived pieces.
To see how the eggshell-enhanced building blocks are created, watch the accompanying video that appears courtesy of MANUFACTURA.