Seaweed could lead to leaner wearable tech
Marie Donlon | March 18, 2023
Researchers at Sussex University in the U.K. have developed a new biodegradable and edible health sensor by combining graphene and seaweed.
To make the edible sensor, the team mixed a food-grade algae with an aqueous graphene suspension, resulting in nanocomposite films that they then turned into biodegradable hydrogels to serve as the foundation for the sensors.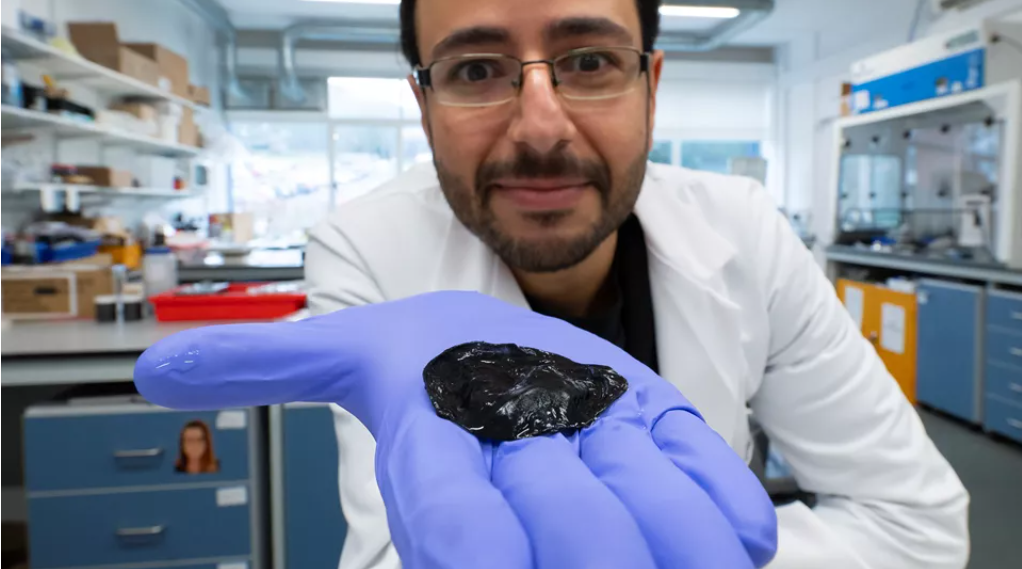 Source: Sussex University
According to its developers, the seaweed-based sensor outperformed the synthetic hydrogel-based sensors that are currently used in wearable health and fitness monitors in lab tests, with the seaweed sensors proving sensitive enough to measure an object 2 mg in mass — a raindrop-sized object, for instance — landing on their surface.
The Sussex team is eyeing the seaweed/graphene sensor for the development of health tracking wearables that adhere to the wearer's body like a second skin or a temporary tattoo, thereby improving patient experience and reducing the need for invasive hospital instruments while also eliminating the use of some wires and leads typically used with current sensing technology.
The sensor material is detailed in the article, Food-inspired, high-sensitivity piezoresistive graphene hydrogels, which appears in the journal ACS Sustainable Chemistry & Engineering.