'Magic Eye' identifies maintenance needs on assembly lines
Marie Donlon | March 10, 2023
Skoda Auto, an automobile manufacturer, has developed an artificial intelligence (AI)-based image recognition system that can detect maintenance needs along an assembly line.
The system, dubbed Magic Eye, uses image analysis to detect deviations in assembly line equipment — girders, cabling and bolts, for instance.
According to its developers, Magic Eye is connected to the assembly line via computer, which uses AI to detect irregularities to identify maintenance needs. AI reportedly checks the process status against optimal baseline conditions, identifying patterns and deviations, while also adding to the system's knowledge base.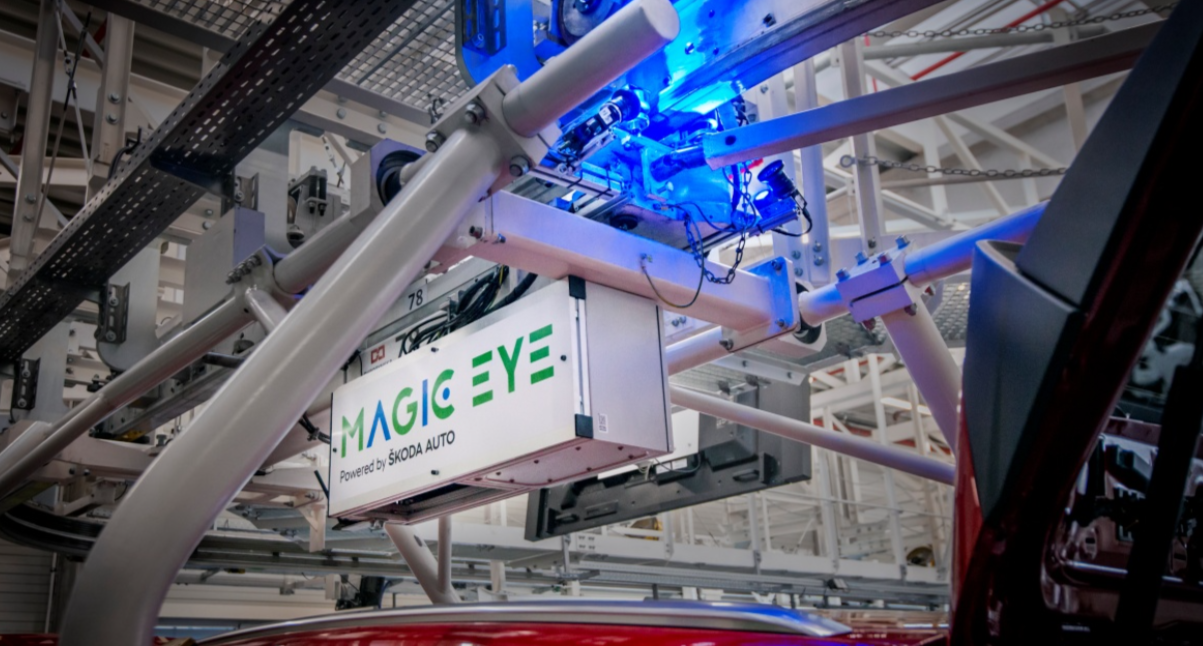 Source: Skoda Auto
Images of equipment and parts are captured by a camera located on the conveyor of the assembly line. Magic Eye then compares those real-time images to thousands of stored images.
As such, the system can detect departures from the optimal baseline conditions and subsequently identify sources of error. Further, blue light ensures that the AI tool can distinguish between cracks and scratches, offering accurate diagnostics.
For more on the Magic Eye, visit the Skoda website.