AI-powered FRIDA robot creates art
Marie Donlon | February 22, 2023
Researchers from Carnegie Mellon University have developed a robotic painting system that works in conjunction with humans.
FRIDA (Framework and Robotics Initiative for Developing Arts), so named for the artist Frida Kahlo, is a robotic arm with a paintbrush attachment.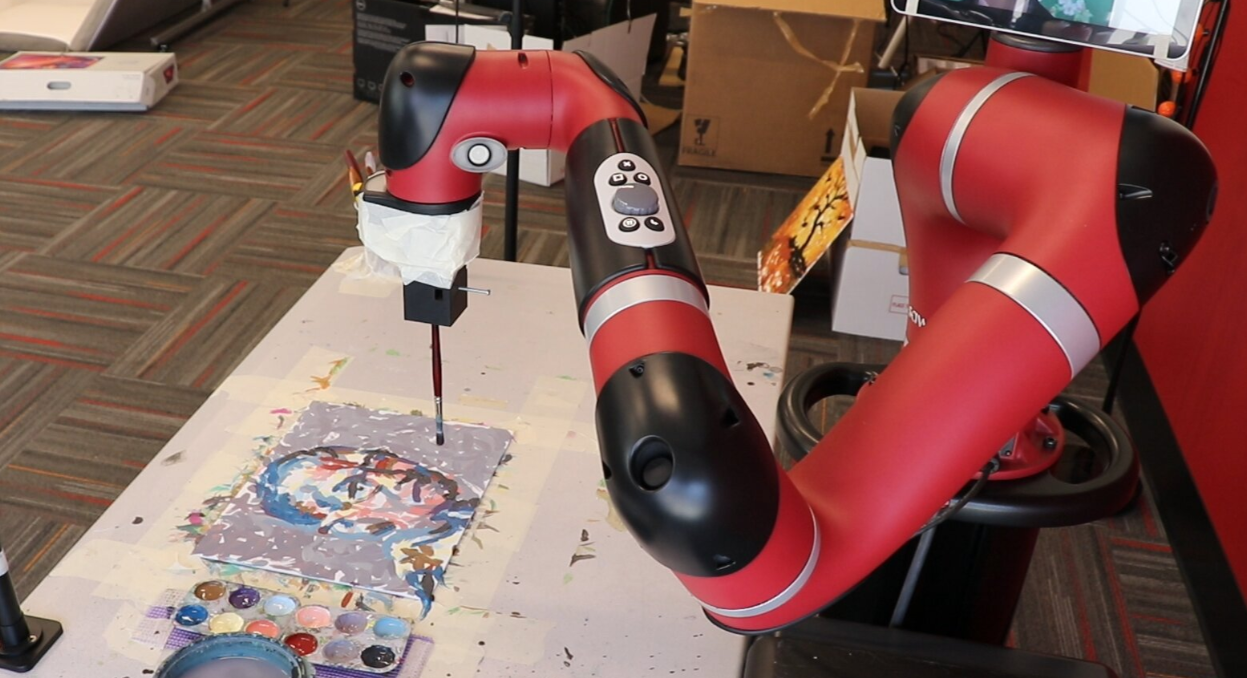 Source: Carnegie Mellon University
Users of FRIDA can reportedly input a text description along with other works of art to inspire the style of the artwork that is the desired outcome of the robotic painting system.
Meanwhile, artificial intelligence (AI) models generate an image in response to these prompts, which FRIDA subsequently paints, and that machine learning evaluates as the system paints the image.
The Carnegie Mellon team suggests that FRIDA is intended as a collaborator for artists and not a replacement for artists.
"FRIDA is a robotic painting system, but FRIDA is not an artist," the researcher explained. "FRIDA is not generating the ideas to communicate. FRIDA is a system that an artist could collaborate with. The artist can specify high-level goals for FRIDA and then FRIDA can execute them."
Research from the project, "FRIDA: A Collaborative Robot Painter with a Differentiable, Real2Sim2Real Planning Environment" will be presented at the 2023 IEEE International Conference on Robotics and Automation held May 2023 in London, England.
For more information on FRIDA, watch the accompanying video that appears courtesy of Carnegie Mellon University.