Engineered thermal insulation for industrial applications
January 20, 2023
Sponsored Content
Choosing the right thermal insulation is imperative for energy conservation, operating efficiencies, and the health and safety of personnel.
Thermal insulation is designed, first and foremost, to mitigate the propagation of heat from one object to another. This may constitute the heat from a boiler escaping through the chamber walls into the surrounding atmosphere, or the high ambient temperatures of processing lines from impacting the sensitive electronics of robotic construction devices. These two end-use applications would require radically different products to satisfy the most basic objective of high-temperature insulation — and there are myriad other areas to consider.
Thermal insulation can be engineered to satisfy many performance parameters, such as conforming to complex geometries or adhering to surfaces. This usually requires the underlying textile to undergo additional processing. Fiberglass, for instance, can be braided into a tightly woven textile rope or woven into a fabric that is coated to generate a higher level of thermal insulation product. Each of these formats benefit from the underlying thermodynamic stability of fiberglass that suits a broad range of applications, while in a configuration that meets unique demands.
Thermal insulation textiles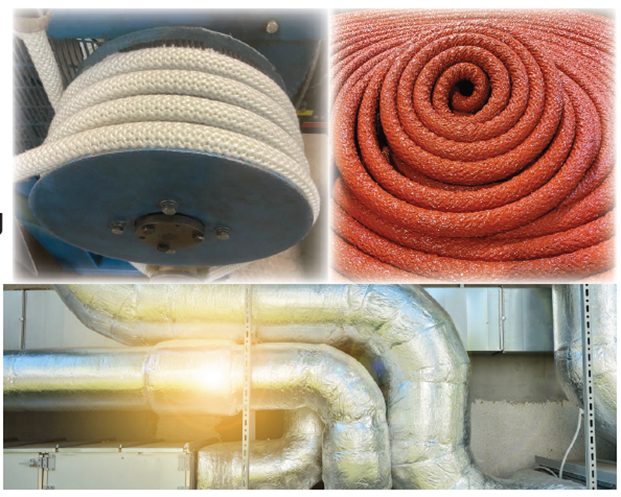 Figure 1: Thermal insulation textiles. Source: Mid-Mountain Materials, Inc.
Thermal insulation tapes, ropes, sleeving and fabrics can be engineered in three configurations: loom-stage textiles, coated textiles or fabricated textiles. Varying substrates such as fiberglass, silica, ceramic fiber or aramid fibers such as Kevlar or Nomex can be used as well, depending on the operating conditions.
It can be difficult to assess which type of thermal insulation will be best suited for your application. The operating environment will be the biggest consideration, along with ease of installation and the life expectancy of the insulation.
Loom-stage textiles
A loom-stage textile is one that is used in its form when it comes off the weaving or knitting loom. Quite often, loom-stage insulation textiles will have the properties necessary to provide an excellent seal or barrier against heat. For example, fiberglass textiles have a temperature rating of 1,000° F • 538° C, low thermal conductivity and high tensile strength. This makes it ideal for uses such as pipe wrapping, door seals, oven seals, furnace seals and joint insulation.
Tadpole tape is a commonly used loom-stage textile for thermal insulation. Also referred to as bulb gasket, it is used as a seal in gas fireplaces, boilers and as door or furnace seals. The unique configuration of a tadpole tape with its bulb and tail allows for ease of installation against a glass plate or in a frame. Tadpole gaskets are typically woven from fiberglass and used in a loom-stage condition or coated with a ceramic black coating for aesthetic purposes. The flexibility and physical properties of this type of insulation gasket makes it suitable for applications across various industries. Untreated silica is also very effective as thermal insulation. With a temperature rating of 1,800° F • 982° C, it can be used in environments where fiberglass would not be suitable, such as those with elevated temperatures over 1,000° F • 538° C. Silica is also superior as thermal insulation where molten metal splash is present.

Figure 2 (L to r): Fiberglass channel tape, high performance sleeving and fiberglass tadpole tape loom-stage and coated. Source: Mid-Mountain Materials, Inc.
Coated textiles
Coated textiles are manufactured to enhance the existing properties of a loom-stage textile, and may add additional properties for use in more extreme environments. A high-density woven rope in its loom-stage will withstand continuous compression. However, if there are chemicals present in the application, or air-permeability needs to be reduced, a refractory coating, mineral coating or silicone coating will boost the properties of the rope to be more effective in its working environment. This holds true for any loom-stage textile (tape, sleeving and fabric). Coated fabrics and textiles also resist external elements like moisture, oil and chemicals, prevent pipe sweating, and keep external heat from affecting chilled equipment. Fiberglass and silica fabric are often coated to increase their physical properties as well and are commonly used in mechanical insulation applications in industrial environments.

Figure 3: Coated fabric and textiles for thermal insulation. Source: Mid-Mountain Materials, Inc.
Fabricated textiles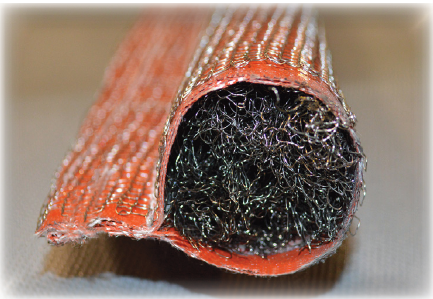 Figure 4: Fabricated tadpole tape. Source: Mid-Mountain Materials, Inc.Fabricated textiles used in thermal insulation applications can be engineered using loom-stage textiles and coated textiles together. Typically, a fabricated textile will use several components, each considered to address a specific requirement of the application. An example would be a fabricated tadpole tape. This tadpole gasket is engineered with a rolled wire mesh core for compression resistance, a silicone coated fabric cover for chemical resistance and a wire mesh outer cover for abrasion resistance.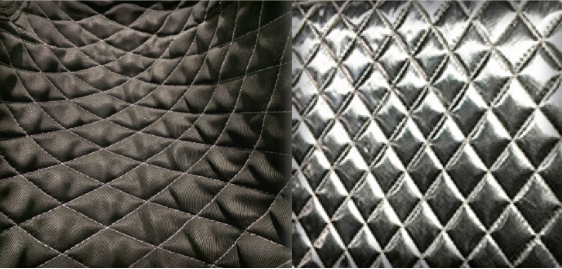 Figure 5: A firewall insulation blanket. Source: Mid-Mountain Materials, Inc.Another example of fabricated thermal insulation textiles are seals and barriers engineered for use on aircraft. A firewall insulation blanket is manufactured by coating a very high-temperature resistant substrate and laminating it with aluminum to keep engine heat contained from the fuel tank, cabin, and other areas of the aircraft.
Additional components for thermal insulation
While this content is largely for outlining the benefits of engineered knit and woven textiles as thermal insulation, it would be remiss to skip a discussion of the benefits of using thermal blankets or mats in heat resistant insulation products. Many applications can suffice with tape or fabric for pipe or duct wrapping or sleeving to provide insulation for wiring. Yet there are other applications that may require fortification with an extra layer of thermal protection. This layer is typically a ceramic fiber needled blanket (2,300° F • 1,260° C), which has excellent thermal stability and is immune to thermal shock in extreme environments. A fiberglass needled blanket is also commonly used when engineering removable/reusable insulation blankets and pads. With a temperature rating of 1,000° F • 538° C, a fiberglass mat is very efficient as a thermal insulation component in most high heat environments for extended periods at elevated temperatures. Needled blankets and mats also remain mechanically stable after exposure to extreme temperatures.

Figure 6 (L to r): Needled ceramic fiber blanket, soaking pit seal insulated with needled blanket and insulation pad with needled blanket. Source: Mid-Mountain Materials, Inc.
Mid-Mountain Materials, Inc. engineers and manufactures a wide range of specialty thermal insulation products to satisfy unique KPIs in various industries, using their coated fabrics, tapes, ropes and sleevings. As a vertically integrated company, they have a high level of quality control and shorter lead times than most. If you have an application that requires a thermal insulation product, Mid-Mountain Materials has your solution.