Coffee grounds to be turned into plastic packaging film
Marie Donlon | January 17, 2023
AIMPLAS, the Technological Institute of Plastics, has manufactured plastic film using discarded coffee grounds for flexible packaging applications.
To produce the biobased plastic, AIMPLAS, in conjunction with the U.K.-based firm Bio-Bean who collected spent coffee grounds from U.K. restaurants, obtained polyhydroxyalkanoates (PHAs) from those coffee grounds.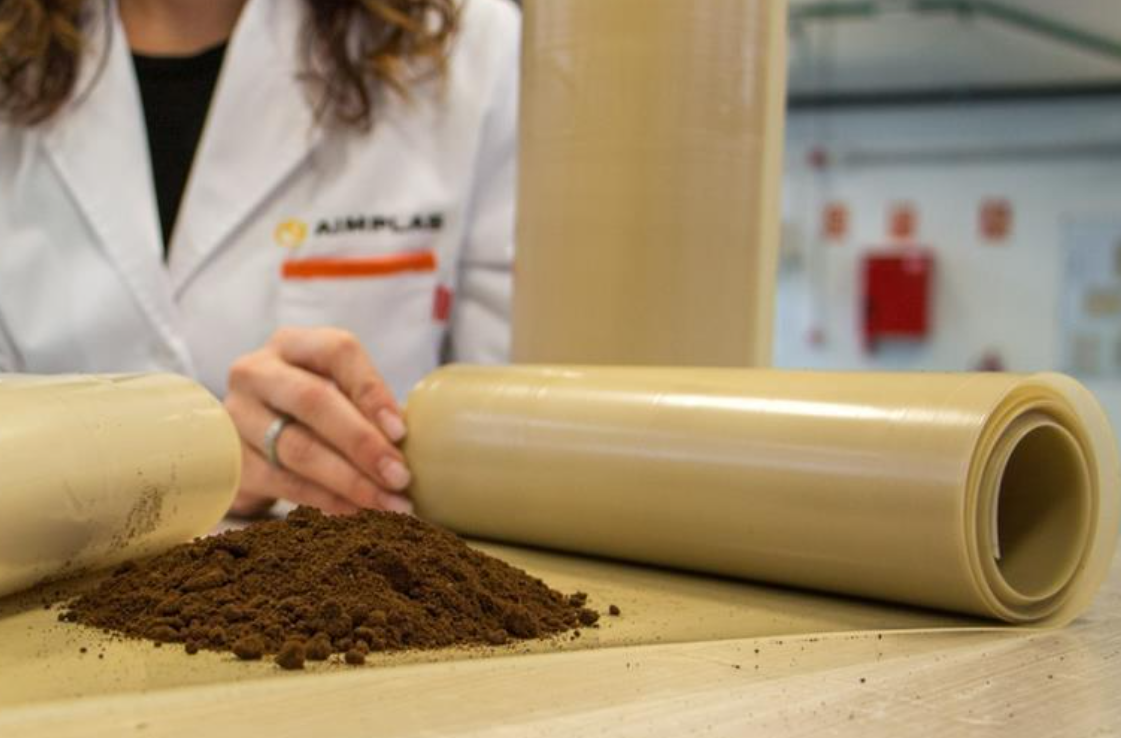 Source: AIMPLAS
According to the film's developers, PHAs, which are polyesters produced in nature via numerous microorganisms, were formulated so that the film could be processed via extrusion and then manufactured and subsequently used in various types of flexible packaging.
This effort, according to AIMPLAS, is being carried out under the EU-funded WaysTUP! Project, which seeks to promote the use of urban biowaste as a resource among U.K. communities, thereby creating new value chains to use it at an industrial scale.