Video: A speed record for solar system deployment
S. Himmelstein | January 19, 2023
Rapid deployment of renewable energy systems is key to accelerating the global transition away from fossil fuels and toward increased reliance on clean energy sources. To that end, Australian clean energy innovator 5B has devised plug-and-play solar farm components for speedy setup.
The Maverick ground mount solar solution is a hinged, folding solar array prefabricated in blocks of 40 to 90 large solar panels in a factory. The hinge placement simplifies folding of the panels to fit into shipping containers. After delivery to a project site, the pre-wired panels are removed by forklift, and a team of only three workers is needed to unfold and connect the blocks into arrays. This abbreviated workforce can install about a megawatt of solar power capacity in one week.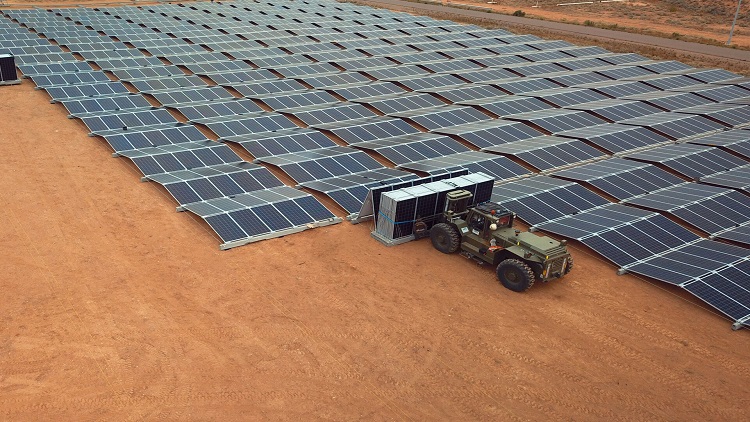 Source: 5B
The company documented an even faster solar system setup: a new speed record of 1.1 MW was recently deployed in a single day with a total crew of 10 people at a solar facility in the Atacama Desert, Chile. The utility-scale facility will ultimately incorporate 219 Mavericks with a total generation capacity of over 10 MW.