Video: Hydro turbine design a boon for biodiversity
S. Himmelstein | January 12, 2023
While hydropower systems provide nearly one-third of renewable electricity generation in the U.S., the technology poses environmental concerns surrounding the passage and survival of fish. Hydroelectric turbines have already taken a toll on populations of the American eel, a species valued for its contributions to water quality improvements and to stemming the spread of non-native species. A novel hydro turbine designed to both protect important riverine fish communities and efficiently produce renewable power has been demonstrated by Natel Energy.
The Restoration Hydro Turbine (RHT) is engineered to accommodate safe fish passage through hydropower facilities. Thicker blades with rounded leading edges and a forward slant from the blade's hub to its tip are combined with a minimal gap between the runner and housing to minimize the risk of injury to fish and promote safe downstream passage. The compact design also reduces installation costs by eliminating the screens that are typically used to divert fish from entering turbines.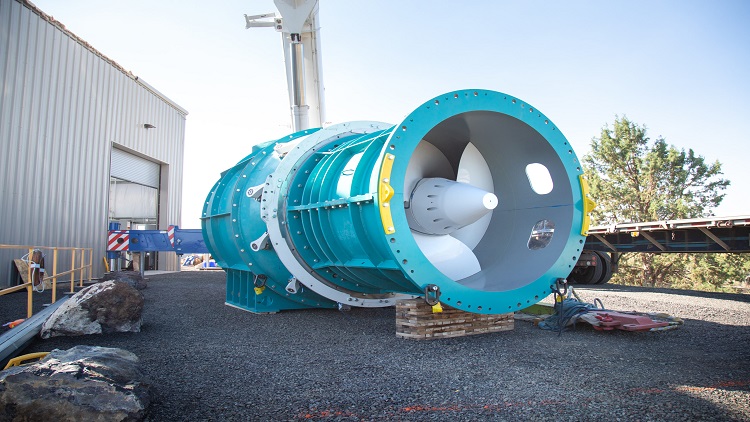 The compact RHT combines high performance with safe through-turbine fish passage. Source: Natel Energy
A study conducted by the company and researchers from U.S. Pacific Northwest National Laboratory tested through-turbine passage of the American eel, which were up to 26 inches long, and rainbow trout 8 inches to 20 inches long. The eel and the smaller rainbow trout passing through the RHT had a 100% survival rate, and all the larger rainbow trout also made it through the turbine, with less than 1% delayed mortality for an overall 99% passage rate for all fish studied.
Utility-scale installations of the RHT have been completed in Maine, Oregon and Austria to date.