Utility shows a 'soft spot' for wind farm foundations
S. Himmelstein | December 14, 2022
A new wind farm commissioned in northeastern Spain by German utility RWE features turbine foundations engineered to increase structural stability, reduce construction and materials costs and improve environmental sustainability.
The 41 MW Rea Unificado onshore wind farm incorporates nine Nordex turbines with a rated output of 4.53 MW and rotor diameters of 149 m. These structures are supported by Soft-Spot foundations — reinforced concrete beds placed on an insulating expanded polystyrene (EPS) layer. The design enables the EPS to direct loads away from the subsoil and instead to a donut-shaped surface.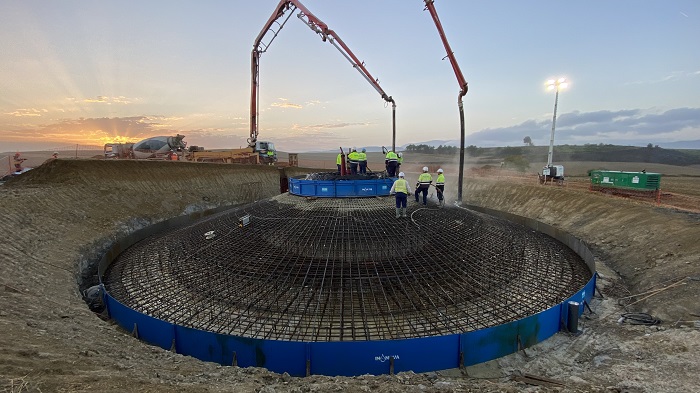 The Soft-Spot foundations increase stability and reduce construction costs. Source: RWE
This foundation assembly boosts stability while shrinking the diameter of foundation slabs and volume of the concrete used, according to RWE. The company now operates onshore wind farms in Spain with a total capacity of more than 480 MW and is building its Orkoien onshore wind project to test innovative technologies to further promote sustainability.