AI lets robots recognize people
Marie Donlon | December 28, 2022
An artificial intelligence (AI) system that lets robots identify people based on images of people uploaded ahead of time has been developed by Toppan, a provider of integrated solutions in the printing, communications, security, packaging, décor and electronics industries.
According to its developers, the AI system enhances the capabilities of its previously developed TransBots, which is a digital twin solution that links physical spaces with virtual reality (VR) reconstructions in real time while managing and controlling different types of service robots.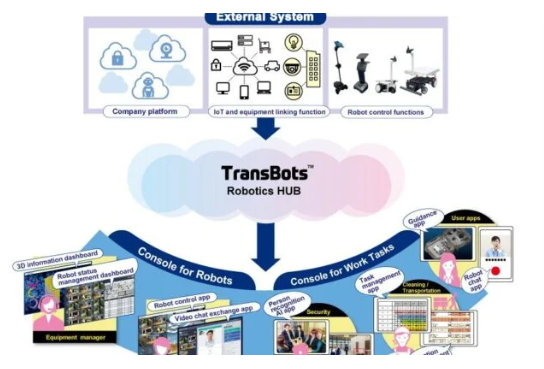 Source: Toppan
Using the so-called person recognition function, the TransBots will recognize people preregistered in the system once they enter a space — such as a hospital, exhibitions, concerts and other complexes — and move throughout it.
The person recognition function was tested during a pilot program where images captured of people in different locations within an event were sent from robots. Once sent, the images are analyzed and compiled in the cloud using an AI engine.
The developers suggest that the system could successfully identify specific people from the camera images sent by the robots and it successfully performed cloud-based confirmation. Further, the system could also reportedly be used to pinpoint people's locations via the TransBots.
Toppan envisions deploying the AI-enhanced TransBots for security, customer analysis, guidance, transportation and cleaning applications to help alleviate labor shortages.