Mettler Toledo introduces its three-in-one liquid analyzer
Engineering360 News Desk | December 09, 2022
Mettler Toledo, a global manufacturer of precision instruments and services for use in laboratories and manufacturing's, has introduced its Easy VIS instrument, which analyzes liquid, translucent samples for their optical spectrum, color and water parameters.
According to its developers, the instrument is designed to take over the measuring tasks of a colorimeter, a spectrophotometer and water testing methods like titration.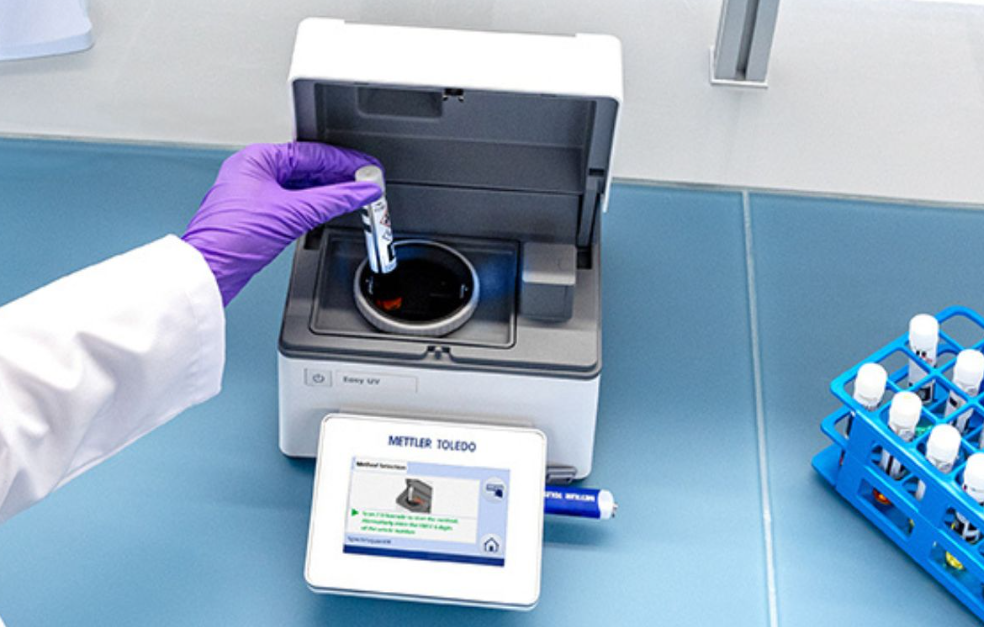 Source: Mettler Toledo
Applications for the instrument include quality control labs at small manufacturers in the food and beverage industry, environmental testing labs or any industry requiring quality control and supervision of their process or wastewaters.
The Easy VIS may be used during several steps of the production process, including the inspection of raw materials, quality control of semi-finished and finished products and testing the water quality of wastewater.
The instrument also contains a visual user interface with workflow guidance and operates within a wavelength range of 330 nm to 1,000 nm. Its light source is a tungsten lamp.
The Easy VIS instrument comes with 25 pre-installed standard-compliant color scales, including ICUMSA for sugar color, ESBC for beer quality analysis and OIL CIELab for wine color determination. For spectrophotometry, the sample is analyzed at the wavelengths where the sample has its absorption of light. It measures the transmitted or absorbed light and reveals the sample's concentration or purity.
During testing, one cuvette holds the blank measurement and another is prepared with the sample. After the analysis method is selected, the cuvette is placed in the cuvette holder and the PathDetect function recognizes which path length is measured. The measurement begins when the lid is closed and results show up on the screen. The EasyDirect software allows for results to be saved automatically or exported to an external storage device or data management system.