Mushroom skin eyed for future computer chip bases
Marie Donlon | November 21, 2022
The skin of a certain type of mushroom could potentially be used as a biodegradable substrate, or base, for computer chips, according to a team of researchers from Austria's Johannes Kepler University.
In lieu of the plastic substrates currently used in the making of chips for electronic devices, the team proposes using the skin of Ganoderma lucidum, a mushroom that grows on dead hardwood trees. According to the team, the mushroom grows skin to protect its root-like mycelium from bacteria and other fungi.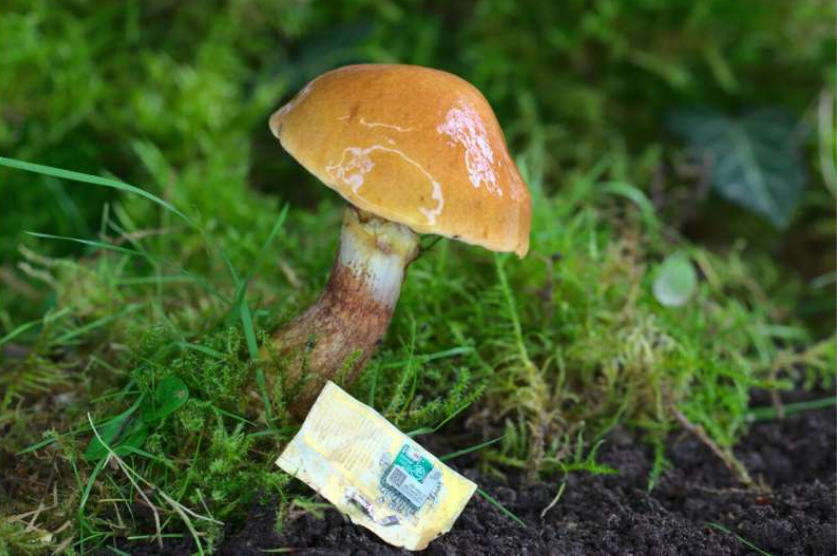 Fungal-grown mycelium skins are introduced as bioderived, degradable and sustainable substrate materials for electronic sensor skins and batteries. Our findings can help to reduce electronic waste and render the electronics industry more environmentally friendly. Source: Soft Matter Physics Division, Johannes Kepler University Linz/Doris Danninger
Using physical vapor deposition to deposit metal electronic circuitry components onto the mushroom skin, followed by treatment with an ablated laser, the researchers found that the mushroom substrate — which offered good insulation, withstood high temperatures, was biodegradable and was bendable and flexible — worked almost as well as traditional substrates.
As such, the researchers believe that the mushroom substrate could eliminate the waste associated with electronics industry.
The article detailing the mushroom substrate, MycelioTronics: Fungal mycelium skin for sustainable electronics, appears in the journal Science Advances.