Orlando Magic advance sustainability efforts with PureCycle's PureZero program
Engineering360 News Desk | November 09, 2022
Thousands of pieces of plastic waste are being diverted from being landfilled or flowing into Central Florida waterways by means of a collaborative effort by Orlando Magic and PureCycle Technologies Inc. The Orlando Magic is the first National Basketball Association team to implement PureCycle's PureZero plastic waste recycling program, which is geared toward stadiums and entertainment venues.
"With the adoption of our PureZero Program, the Amway Center can help close the loop on plastic waste generated at each game," said PureCycle CEO Dustin Olson. "As an Orlando-based company, we are proud to work with the Magic. They are an organization deeply committed to sustainability, and we look forward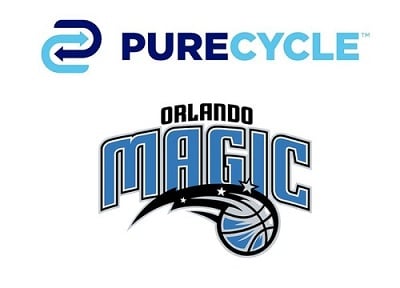 Source: PureCycle Technologies Inc. to helping them tackle the plastic waste crisis right here in our own backyard."
No. 5 plastic (polypropylene) is a common plastic found at stadiums across the U.S. and remains largely unrecycled, because leftover food and liquid makes it difficult and costly to salvage. Through game-changing technology, PureCycle will remove color, odors and impurities from souvenir cups and food containers to create an ultra-pure recycled (UPR) plastic that can be recycled multiple times.
The partnership aims to reduce the amount of plastic waste generated during the upcoming season. To do so, the Magic and PureCycle will implement an innovative sustainability plan for the Amway Center that includes stocking concessions with No. 5 plastic products. Once those products are recycled with PureCycle, a truly circular recycling system will be achieved.
Together, the organizations are committed to philanthropic efforts in the community relating to environmental efforts and sustainability. With this partnership, PureCycle will be a "Proud Partner of the Orlando Magic."