London marathon to trial compostable cups, water bottle belts and seaweed capsules
Marie Donlon | April 28, 2019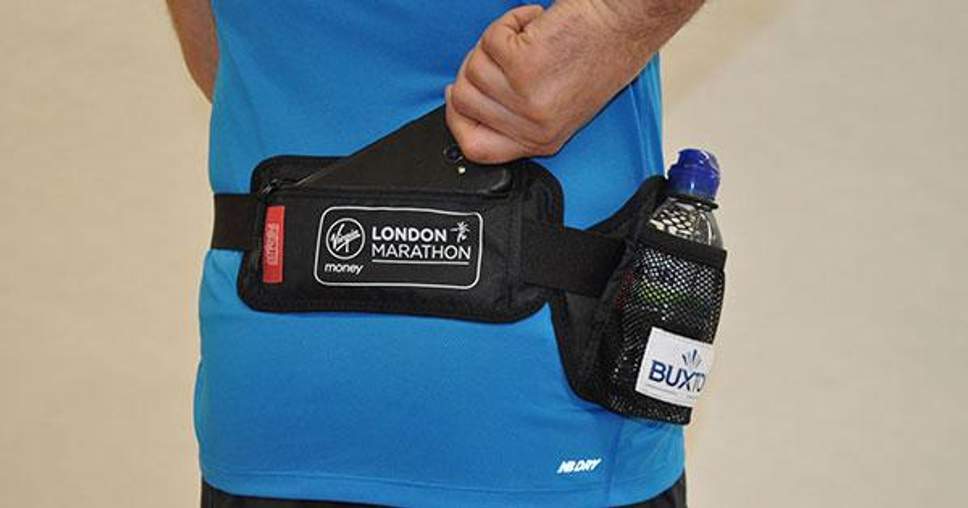 Source: Virgin Money London MarathonThis year's London Marathon will attempt to draw attention to the issue of plastic waste with a number of initiatives designed to prevent it along the course's 26.2 miles.
At the conclusion of most marathons is generally a sea of waste composed mostly of discarded plastic water bottles. To combat the issue, thereby reducing the amount of single-use plastics discarded and subsequently landfilled, organizers of this year's Virgin Money London Marathon, are trialing a number of initiatives. Several hundred runners will receive bottle belts composed of 90% recycled materials that hold Buxton 250 ml water bottles. The belts can hold the reusable bottles, which are returned at the end of the course, thereby discouraging runners from bringing their own disposable water bottles. Although fewer drink stations will appear along the route, those that do will offer runners drinks of water from non-plastic cups. Likewise, runners can opt for edible and biodegradable seaweed capsules of Lucozade Sport drinks at Lucozade kiosks along the marathon route. Lucozade kiosks will also offer runners compostable cups in lieu of plastic bottles.
Additional efforts will also be made to curb the waste of other marathon materials including reusable capes that deter runners from bringing with them and subsequently tossing disposable bags, and branding materials that can either be reused or recycled into industrial rags.
Hugh Brasher, event director for London Marathon Events, said: "We are passionate about the concept of eliminate, reduce, reuse and recycle and fully committed to reducing our environmental impact. Working closely with our partners and local authorities, we have developed some truly innovative initiatives and plans to make this year's Virgin Money London Marathon the most sustainable ever. This challenge is huge as we are looking at sustainability across a myriad of factors: just some of the areas we are currently working on include reducing CO2 emissions, transportation of runners (both internationally and within the UK), a reduction in the use of generators and plastics together with more local procurement of event infrastructure.
"We know our participants share our passion and want us to take action. It is a huge challenge as we must balance providing proper runner welfare with reducing our environmental impact. We can't achieve everything in one event, in one year, but the changes and the trials we're introducing for this year have the potential to change how mass participation events are delivered in future. Everyone can make a difference: our participants, spectators, contractors, volunteers and staff."
The marathon is scheduled for Sunday, April 28.