Window coating promises to cool buildings without expending energy
Marie Donlon | November 20, 2022
Engineers from the University of Notre Dame, using advanced computing technology and artificial intelligence (AI), have designed a transparent window coating capable of lowering the temperature inside buildings without expending any energy.
To create a coating capable of blocking the sun's ultraviolet (UV) and near-infrared light that pass through glass, heating an enclosed room, and instead radiates heat away from the window's surface while transmitting visible light, the engineers designed a "transparent radiative cooler" (TRC).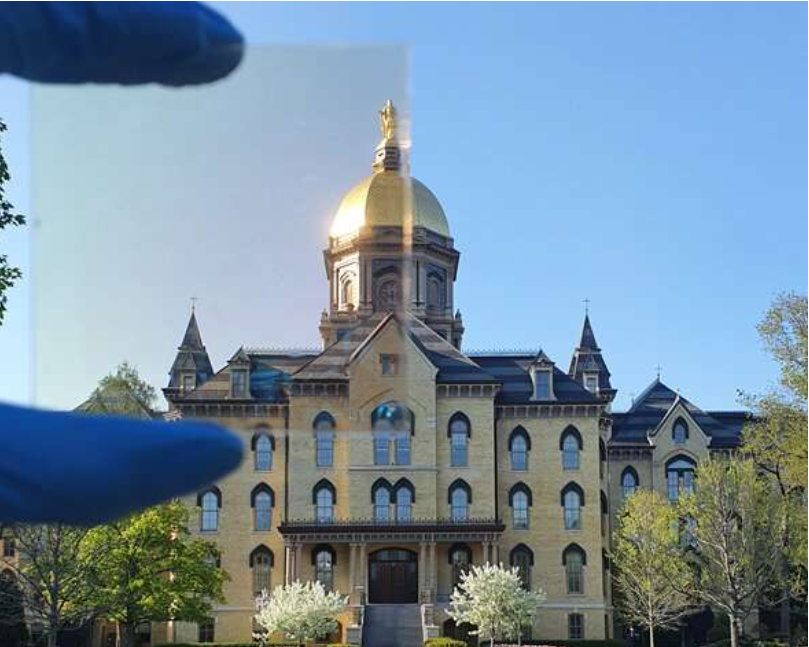 This window film keeps rooms bright and cool by allowing visible light to pass in while reflecting invisible infrared and ultraviolet sunlight and radiating heat into outer space. Source: Adapted from ACS Energy Letters 2022, DOI: 10.1021/acsenergylett.2c01969
To accomplish this, computer models were developed of TRCs composed of alternating thin layers of silicon dioxide, silicon nitride, aluminum oxide or titanium dioxide on a glass base and topped with a polydimethylsiloxane film. According to the engineers, the type, order and combination of layers were optimized using an iterative approach directed by machine learning and quantum computing, which stores data via subatomic particles.
Optimization was reportedly carried out faster using this computing method because it tests all combinations in under a second. This resulted in a coating that outperforms current TRCs and one that promises to reduce cooling energy consumption by 31% compared with traditional windows.
The study, detailed in the article, High-Performance Transparent Radiative Cooler Designed by Quantum Computing, appears in the journal ACS Energy Letters.