Watch drones survey sewer systems in Scotland
S. Himmelstein | November 18, 2022
Sewer inspection is about to take a high-tech turn in Scotland. The use of drones equipped with lidar scanning and measurement capabilities will enable Scottish Water to improve sewer system resiliency and better respond to maintenance and rehabilitation needs.
Engineered to fly through sewers, the carbon-fiber drones can monitor sections that are difficult to reach and survey while relieving workers from tasks in dangerous underground conditions. In addition to replacing 15 field workers with two operators to control the aerial surveillance tools, the utility also expects to reduce carbon emissions associated with sewer surveys by as much as 80%.
Adoption of the drone plus lidar technology on the network of more than 33,000 miles of sewers maintained by Scottish Water will generate more accurate surveys that will slash repair and maintenance costs, reduce the risk of flooding and pollution, improve the utility's ability to target investment, and enhance workers' safety.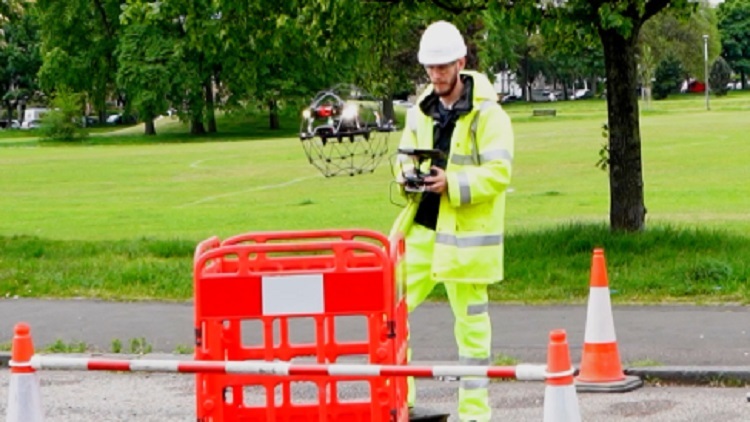 The drones and lidar deliver better video quality, defect confirmation and location accuracy than traditional techniques. Source: Scottish Water
The technology was initially deployed on a large brick sewer in Glasgow and is also scheduled to perform inspections in Edinburgh and Aberdeen as well as in some rural areas.