Wearable solar tech charges personal electronics
S. Himmelstein | November 17, 2022
Need to charge a mobile phone or smartwatch while on the go? Just don a shirt or backpack incorporating tiny solar cells to perform device charging tasks.
The photovoltaics-packed woven textile fashioned at Nottingham Trent University, U.K., is machine-washable at 40° C and undetectable to the wearer. Over 1,000 silicon solar cells — each occupying a space 5 mm long and 1.5 mm wide and accompanied by strong, flexible wiring — are embedded in a waterproof polymer resin and cannot be felt by the wearer.
During tests, the breathable e-textile generated a power output of 335.3 milliWatts in 0.86 sunlight. Under 1.0 sun it would generate up to 394 milliWatts, sufficient to supply a mobile phone.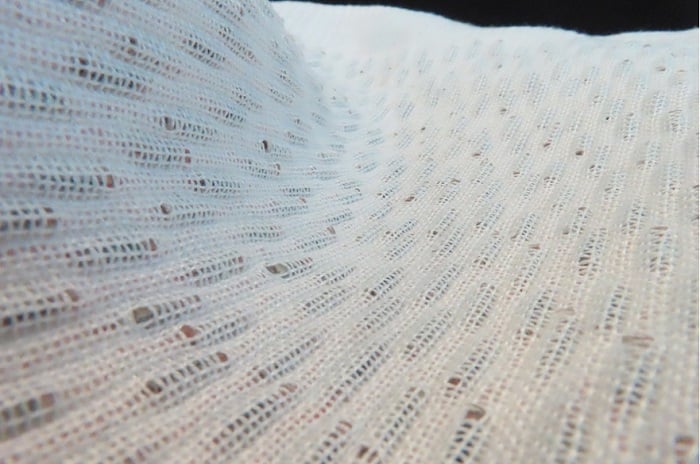 The solar cell-imbued e-textile prototype. Source: Nottingham Trent University
The researchers plan to incorporate USB or micro-USB ports for devices prior to scaling up production of the solar textile.
"The hope would eventually be to commercialize the technology, however before this is possible we will need to develop techniques to manufacture the electronic yarns at a larger scale in an automated fashion," said Dr. Theodore Hughes-Riley, associate professor of electronic textiles.