Tires prove a sound ingredient for structure walls
Marie Donlon | August 24, 2022
Researchers from the University of South Australia have determined that end-of-life tires could be diverted from landfills and effectively used in the building of architectural structures.
To reach this conclusion, the researchers developed a test wall featuring Earth-packed tires that were subjected to assorted stressors.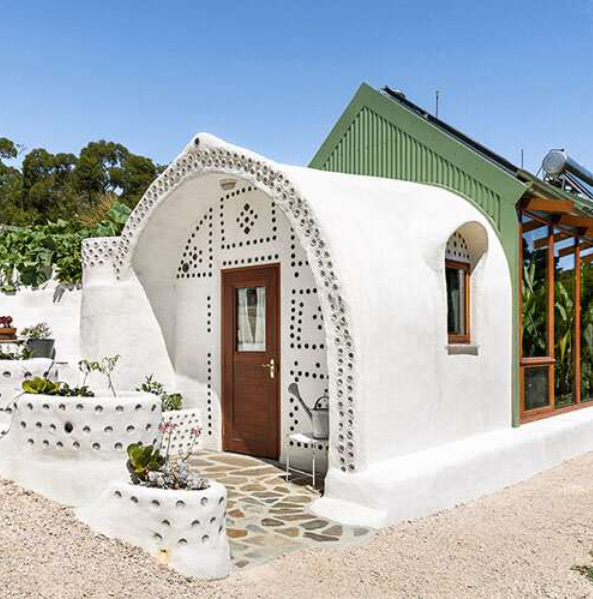 "Earthship" built from recycled tires at Ironbank, South Australia. Source: University of South Australia
According to the team, the Earth-packed tire walls proved as sound as conventional walls under a series of stressors, demonstrating that their use could be expanded in the construction industry.
Further, the Earth-packed tire walls reportedly proved even more resilient than traditional concrete walls, bouncing back following assorted impacts — such as a simulated earthquake — during testing.
The article detailing the team's findings — Experimental study on the structural performance of full-scale tyre wall for residential housing applications — appears in the journal Engineering Structures.