Funds support research on renewable energy contributions to grid reliability
S. Himmelstein | August 05, 2022
Funds are being allocated by the U.S. Department of Energy (DOE) to support projects demonstrating how the U.S. electricity grid can reliably run with a mix of solar, wind and battery energy storage systems.
As new wind and solar generation interface with the grid through power electronic inverters, they present different characteristics and dynamics than traditional sources of generation that currently supply these services. Demonstrating that a grid fully powered by inverter-based resources is as reliable or more reliable at providing these services is a key barrier to the clean energy transition.
The $26 million Solar and Wind Grid Services and Reliability Demonstration funding opportunity is intended to support the development of controls and methods for inverter-based resources like solar and wind to provide the same grid services as traditional generation. Utilities, laboratories, equipment manufacturers, software vendors, engineering firms and universities are encouraged to apply to this funding opportunity, which covers wind and solar grid services design, implementation and demonstration projects as well as initiatives focusing on protection of bulk power systems with high contributions from inverter-based resources.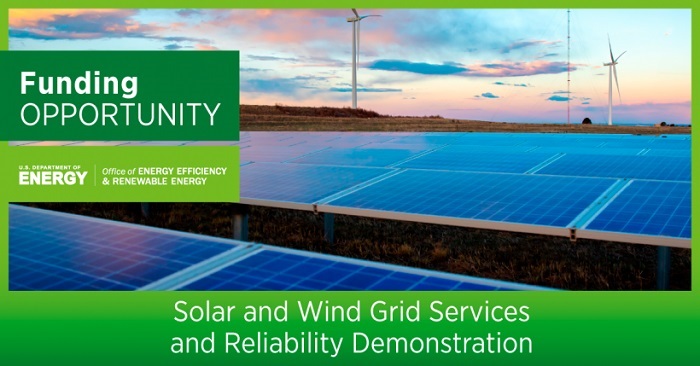 Source: DOE
Register for an informational webinar to be held on August 17 at 1 p.m. ET to discuss the funding program and the areas of focus.