New automated packaging machine from Ranpak
Marie Donlon | August 06, 2022
A machine that automates the packaging of small items — those with a maximum height of 3.15 inches — has been developed by Ranpak, a paper-based packaging provider for e-commerce and industrial supply chains.
The Flap'it is a machine designed for automating the packaging of small products, earning its name for its ability to adjust itself to the height of the product to be packaged and securing it in place using inner flaps and a cushioning bumper. The system, according to its developers, ensures the safety of the package during shipping, thereby reducing costs, damages and product returns.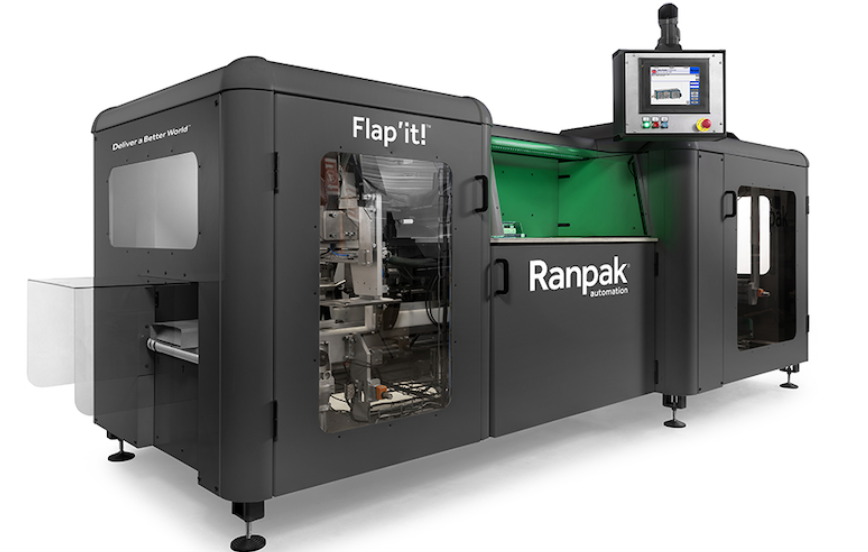 Source: Ranpak
Capable of moving easily around a facility, the Flap'it can process up to 540 packages per hour — or nine packages per minute — which is a reported five times faster than manual packaging.
Additionally, the developers of Flap'it suggest that the machine improves supply chain performance, lowers materials and labor costs, and reduces environmental impact through the automation of packaging operations.