Video: Ethics app helps researchers align their moral compass
S. Himmelstein | June 13, 2022
An app that makes a game out of resolving research-integrity dilemmas has been downloaded by thousands of people since its launch in 2020. Originally a card game, The Dilemma Game was recently digitalized by Erasmus University Rotterdam researchers in the Netherlands.
The app is intended to stimulate awareness of and invite critical discussion about integrity and professionalism in research. The game lets participants consider, choose and defend (and possibly reconsider) alternative courses of action regarding a realistic dilemma related to professionalism and integrity in research. Discussing research integrity is vital as it contributes to an open, safe and inclusive research culture in which good research practices are embedded.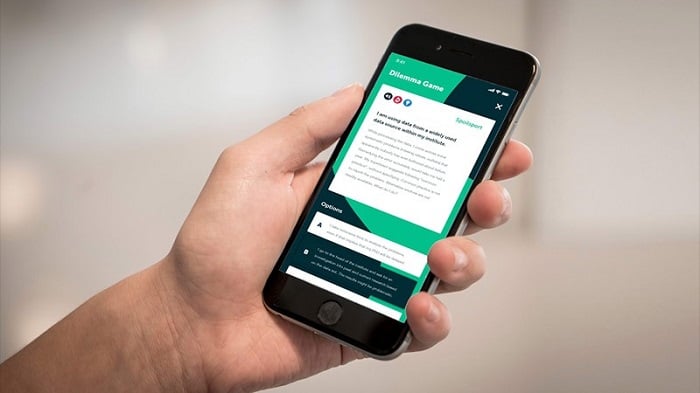 Source: Erasmus University Rotterdam
The game consists of dilemmas with four possible courses of action from which players can select. By defending and discussing these choices in the context of a critical dialogue, the game aims to support researchers in further developing their moral compass.
Access the game for iOS or Android and download an instruction manual.