Advertising in Children's Apps May Hurt Learning
Siobhan Treacy | October 30, 2018
A new study from the University of Michigan's C.S. Mott Children's Hospital takes a deep look at advertising in popular apps for children 5 or younger. Parents may not realize how ads in these apps are affecting their children.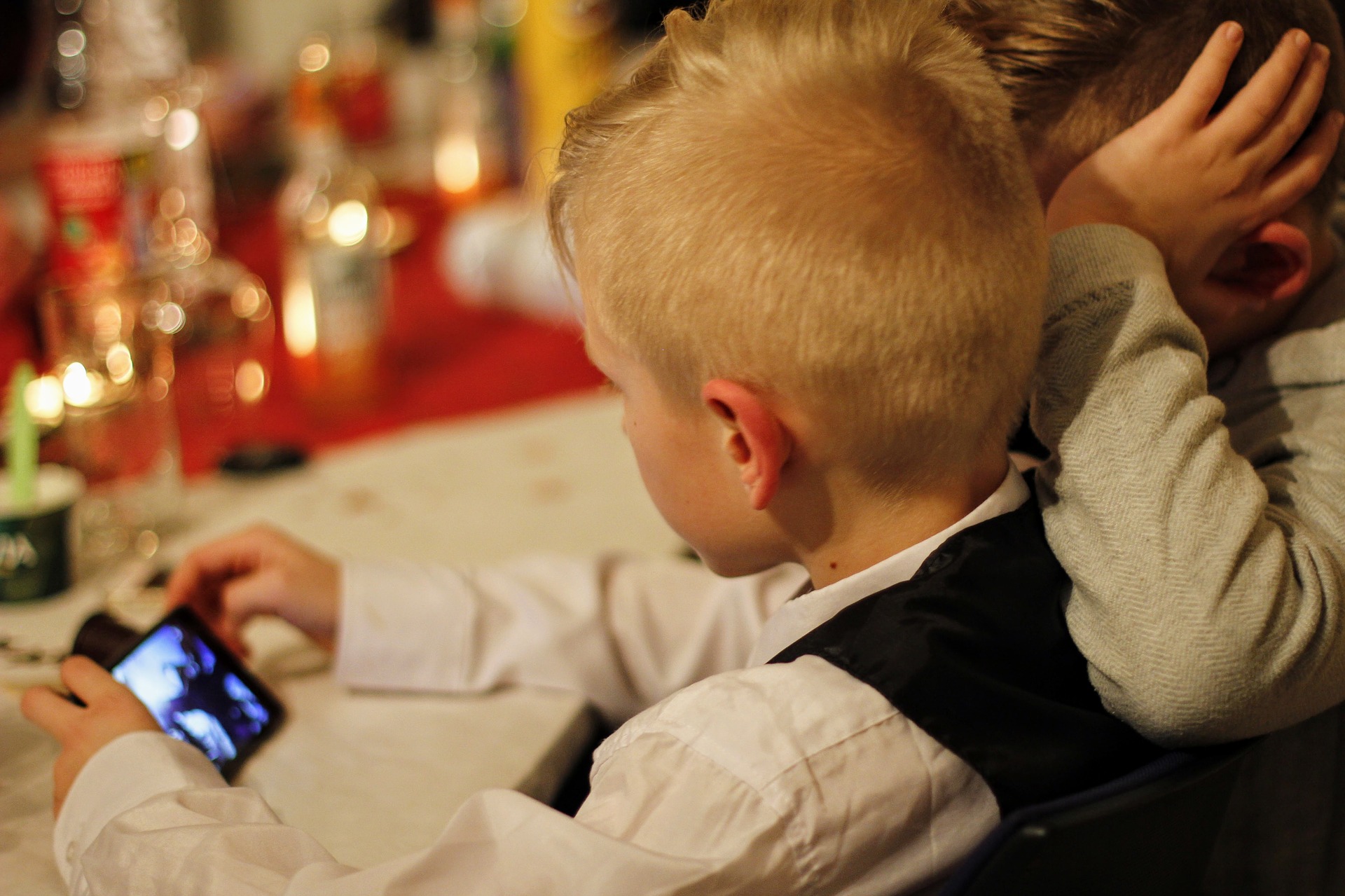 The study looked at 135 children's apps, of which 95% have at least one kind of in-game advertising. The study found that many apps use commercial characters to make purchases in the apps. The study also found many mobile ads use manipulative or disruptive methods. Sometimes the time spent looking at ads in a game was longer than actual gameplay.
Currently, there is no regulation on digital advertising with children. The researchers are worried that the content children are viewing is harmful to learning.
"With young children now using mobile devices on an average of one hour a day, it's important to understand how this type of commercial exposure may impact children's health and well-being," says senior author Jenny Radesky, M.D., a developmental-behavioral expert and pediatrician at Mott.
"Our findings show that the early childhood app market is a wild west, with a lot of apps appearing more focused on making money than the child's play experience," she says. "This has important implications for advertising regulation, the ethics of child app design, as well as how parents discern which children's apps are worth downloading."
One hundred percent of the free apps studied had at least one advertisement, while 88% of the paid apps had ads. Ads interrupting gameplay were in more than one-third of the paid apps and more than one-half of the free apps. Ads promoting in-app purchases were in one-third of all apps and 41% of all free apps.
Past research has found that children age 8 or younger have a hard time distinguishing between media content, gameplay and advertisements. It is difficult for young children to distinguish between gameplay and advertising, especially when the ads use in-game characters. The team found some ads were purposefully deceptive. Deceptive ads use in-game characters to remind players about available purchases and upgrades.
"Commercial influences may negatively impact children's play and creativity," Radesky says. "Digital-based advertising is more personalized, on-demand and embedded within interactive mobile devices, and children may think it's just part of the game."
Banner ads are also common and the study found that these ads are not always age-appropriate for children. Banner ads were found in 17% of all apps and 27% of the free apps. The study found that some of the banner ads were for adult-appropriate goods or services. Some banner ads require the user to watch a video, exposing the user to the advertisement for more time, which can be confusing for children.
The study also looked at apps that allow users to share scores on their social media sites and need some kind of access to the phone. Seventeen of the apps reviewed required phone permission, 11 asked for microphone permission, nine asked for camera permission and six asked for location permission. This worried the team because tracking a child's location is against the Children's Online Privacy Protection Act, which protects children under the age of 13 from having their location information gathered.
The study was published in the Journal of Developmental and Behavioral Pediatrics. The team plans on bringing their study to the Federal Trade Commission to file a complaint.