Video: A Wiki for sustainable hardware engineering projects
S. Himmelstein | June 01, 2022
Open source software is a well-established approach to knowledge sharing that is now being extended to open source hardware for the publication of data on physical objects. A recently launched library of open hardware information provides access to blueprints, part lists, instructions and construction files under an open license to reduce new product development time and expense.
The Open Hardware Observatory offers such information for do-it-yourself as well as professional mechanical engineering projects. A spin-off of the Technical University Berlin, the platform is intended as a source for publicly accessible sustainable technical knowledge. PDF and CAD blueprint files are available for a parabolic solar cooker with aluminum reflector, small water turbine, Savonius rotor, manual winnower for grains and other projects.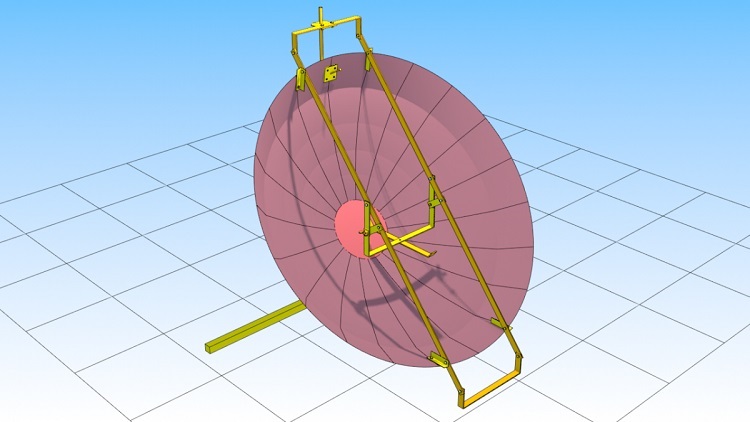 Access plans to build this parabolic solar cooker or other projects. Source: Open Hardware Observatory
In some cases, blueprints are accompanied with YouTube videos to provide guidance on projects. The Open Hardware Observatory website also publishes projects that are certified alongside guidelines established with the DIN-3105 specification established by Deutsches Institut für Normung (DIN), a German standardization body affiliated with ISO (International Organization of Standards).