Robotic rodent inspects pipelines
Marie Donlon | May 18, 2022
A rat-like robot from the U.K.'s Manufacturing Technology Centre (MTC) can traverse underground pipe networks, autonomously performing inspection tasks.
Ratty the Robot has reportedly been designed to reduce human exposure to hazardous environments, tetherlessly traveling through a network of confined spaces such as pipeline networks and tunnel systems, autonomously inspecting drainage, sewage and gas supply pipes.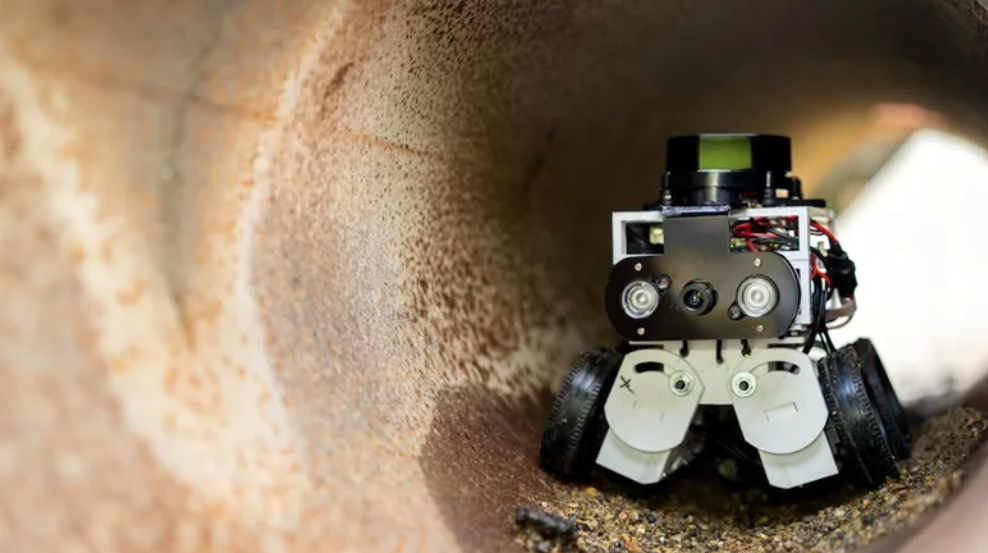 Source: Steph White Photography
According to its manufacturers, Ratty the Robot features a laser-based navigation module and automatically maps complex pipeline networks, inspecting pipes and potentially preventing leaks.
Eventually, MTC envisions expanding Ratty the Robot's capabilities. As technology becomes more and more sophisticated, MTC believes the rodent robot could eventually carry out pipeline repairs without having to dig up roadways, in addition to performing its current inspection tasks.
The MTC will showcase Ratty the Robot at Utility Week Live at the NEC Birmingham on May 17-18.