Rat robot crawls through narrow passageways
Marie Donlon | May 10, 2022
Scientists from the Beijing Institute of Technology, China, have developed a biomimetic rat robot.
Dubbed SQuRO (for small-sized quadruped robotic rat), the robotic rat can move much like an actual rat, specifically through narrow spaces.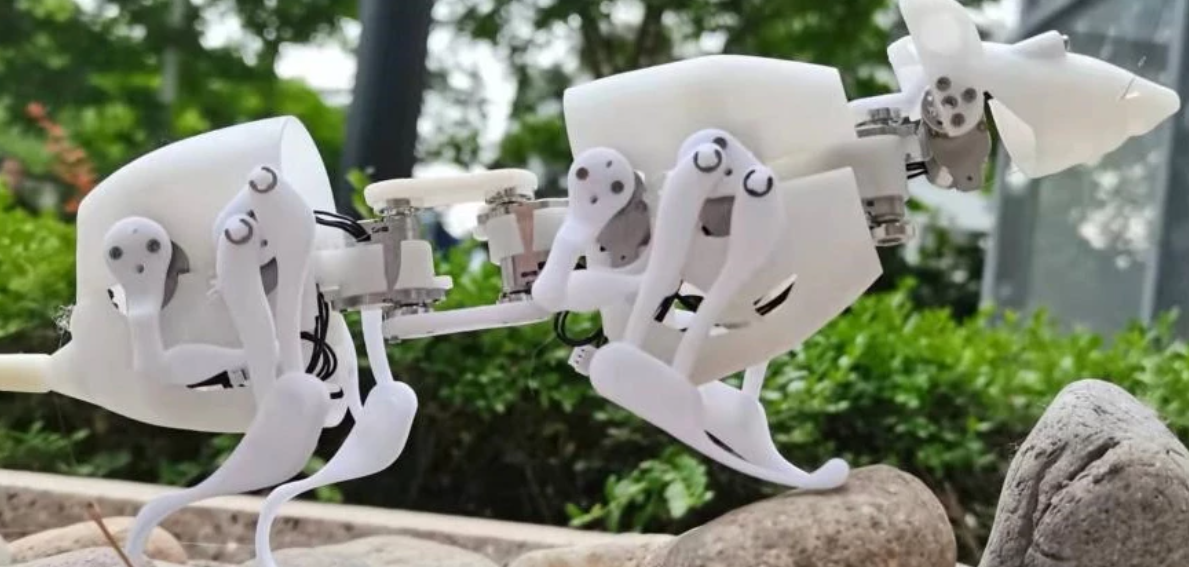 Source: Beijing Institute of Technology, China
To enable SQuRO to move through narrow spaces, the developers mimicked the naturally elongated body of the rat in the design of the robot. Additionally, the robot had 2 degrees of freedom (DOFs) built into each of its limbs, its waist and its head to enable flexible spine movement.
According to the researchers, the robotic rat can crouch to stand, right itself if it falls over, walk, crawl and turn. Likewise, the robot can carry up to 7 oz of cargo — a camera or sensors for instance — and can be used for inspection applications or to search for survivors in the aftermath of some disaster.
In the lab, SQuRO passed through irregular narrow passageways with an inner width of 90 mm and navigated a slope of 15°.
An article detailing the SQuRO, titled Development of a Small-Sized Quadruped Robotic Rat Capable of Multimodal Motions, appears in the journal IEEE Transactions on Robotics.
To see the SQuRO in action, watch the accompanying video that appears courtesy of Shi Qing from the Beijing Institute of Technology, China.