Neuroscience center's design mimics human brain
Amy J. Born | April 19, 2022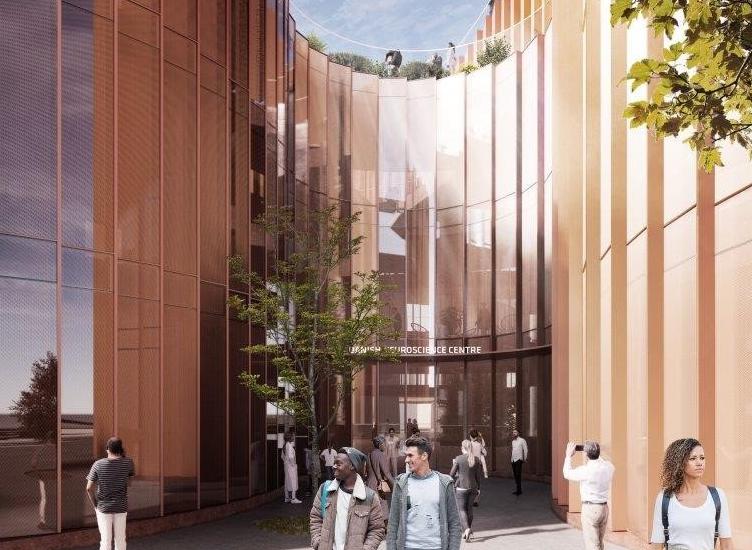 Artist rendering of the new DNC. Source: BIG
The design of the new Danish Neuroscience Center (DNC), coming in 2026, will bring together psychiatry and neuroscience for the study and treatment of physical and mental diseases of the brain, the spinal cord and the nervous system in a first-of-its-kind design by architecture firm Bjarke Ingels Group (BIG). The design of the 20,000 square meter center mimics the characteristic folds of the cerebral cortex to enable efficient collaboration between the various healthcare, education and scientific research teams.
"The building must — like the brain — function as a space for knowledge sharing that creates new connections, contexts and common understandings. We want to disrupt the way of thinking of the physical and mental brain diseases as isolated quantities. The location between AUH (Aarhus University Hospital) and AUH Psychiatry and BIG's design of the building promotes and cements this approach. There will be a connection to the outside world through public access to experience centers, exhibitions, and lectures in our incredible brain house. It will be a unique and iconic building that I look forward to following every step of the way," said Jens Christian Hedemann Sørensen, professor of neurosurgery and chairman of DNC.
Natural light and sustainable materials
BIG's proposal for the six-story neuroscience center emphasizes efficiency with a double loaded corridor building folded around a classic open atrium, similar to the folds of the brain. The design provides each floor with the necessary amount of space within a limited area while also creating connection points, intimate workspaces, courtyards and views between each floor.
"The brain is the most complex organ in the human body. Our design for the new Danish Neuroscience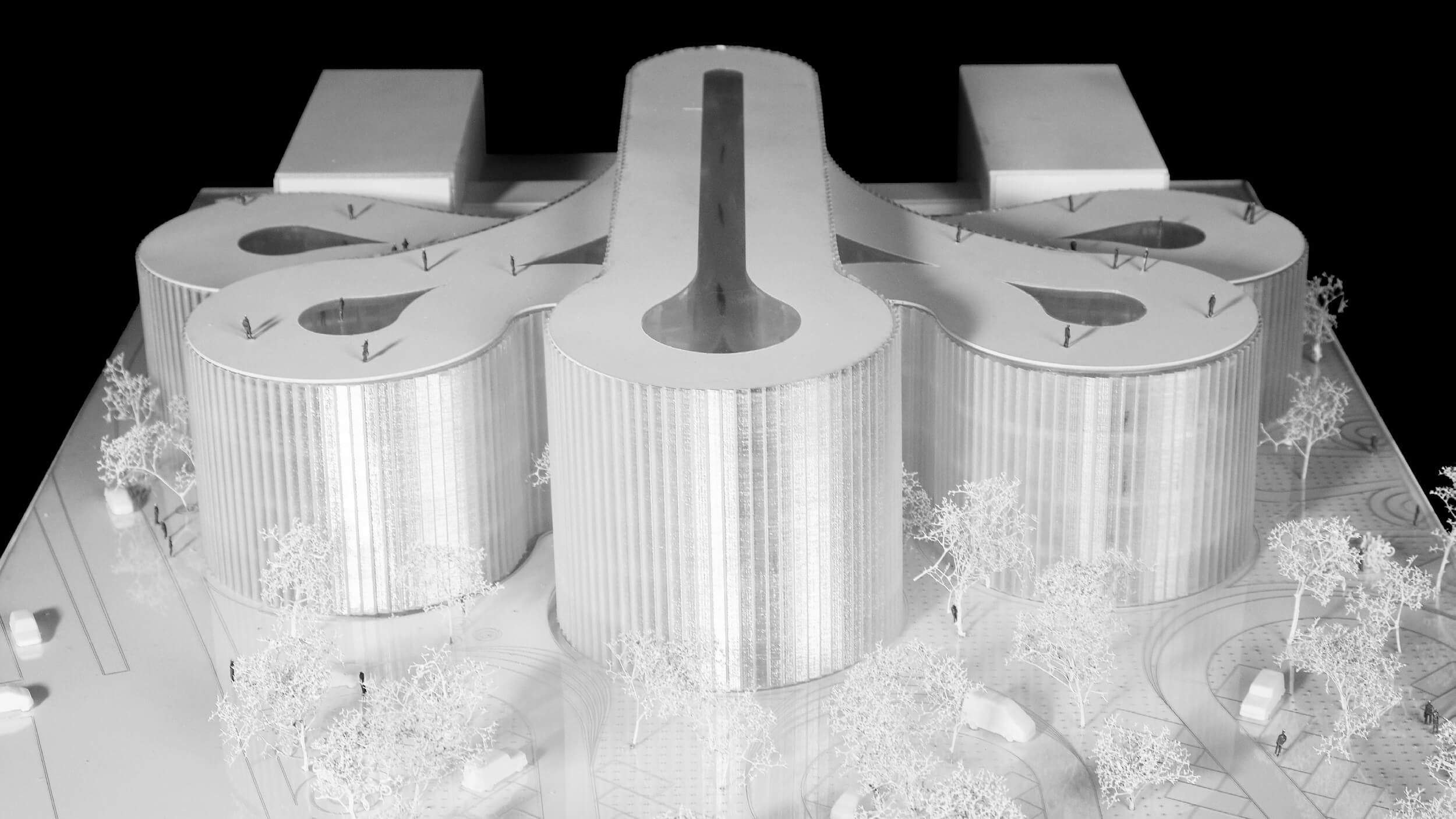 The folds of the building allow for maximum green space and courtyards. Source: BIG Center in Aarhus, replicates the most essential feature of the brain — the gyrification — to create more connections and space within limited confines. The building folds bring light, lots of new pathways and green pockets into the hospital making nature and biodiversity part of the hospital's research and the healing journey of its patients," said Bjarke Ingels, BIG founding partner.
Natural materials used in other campus buildings will be incorporated throughout the center to bring positive health benefits and a comforting atmosphere to patients and guests. The finishes are intended to create a warm, inviting space, in contrast to the typical sanitized, clinical hospital environment. Pleasant natural illumination is created throughout the workspaces through the use of stretched metal window mesh that filters direct sunlight and prevents glare.
The project aims for a DGBN Gold sustainability certification for hospitals in Denmark.