Cybersecurity for industrial systems: A roundtable series
Engineering360 News Desk | April 20, 2022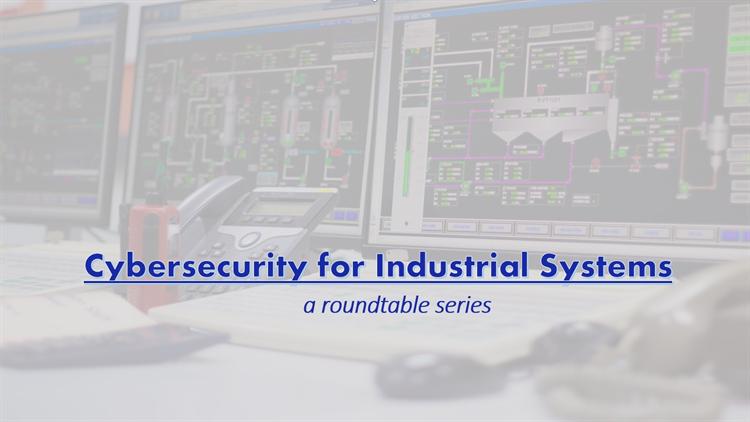 Manufacturing and critical infrastructure are increasingly becoming digital-first environments, where every piece of machinery is closely monitored, and likely controlled, from a remote location. Everything from food and automobile manufacturing, to energy pipelines and bridges, exists on a digital network.
This convenience comes with a clear vulnerability: many black hats and nefarious cyber threats that threaten not only businesses, but supply lines critical to society and safety. They can withhold real-world assets from owners until demands are met, or even cause serious harm with a few keystrokes. These threats are using more sophisticated tools and techniques, as their goals are often supported by political or business interests.
Today's thought leaders and industry experts are doing the critical thinking before this threat grows any further. Join them as they discuss several topics essential to industrial cybersecurity, including defense-in-depth and zero-trust strategies, as well as protection from ransomware and persistent threats. These are discussions industrial and networking engineers and security experts can't afford to miss.
---
Wednesday, May 11, 2022, 1:00 PM EDT (10:00 AM PDT / 7:00 PM CEST)
A layered security approach is a necessary component of reducing and addressing security risks within a network; however, once tools and technologies are purchased and implemented, the work does not stop there. This webinar will help viewers stay abreast of the changing threat landscape to help evaluate DiD techniques and products that will be most effective for their needs.
---
Friday, May 13, 2022, 1:00 PM EDT (10:00 AM PDT / 7:00 PM CEST)
Ransomware attacks continue to target organizations of various sizes of all types of industries. As security vulnerabilities become commonplace, industrial plants and manufacturers have timely decisions to make regarding security training and risk-based decision making. Engineers, industrialists and technical professionals will enjoy this conversation on reducing ransomware risks in critical industries.
Click here to register for this roundtable discussion.
---
Roundtable 3: Protecting industry and infrastructure from advanced persistent threats
Wednesday, May 18, 2022, 1:00 PM EDT (10:00 AM PDT / 7:00 PM CEST)
Proactive threat hunting is necessary to identify new, unknown threat actors. With the growing number of threat actors, nation-sponsored attacks and hacker groups, dedicated threat hunting programs to identify and mitigate threats are necessary to enhance industrial defense capabilities. The webinar will examine common threat hunting techniques, and how to organize and leverage the results for better industrial cybersecurity.
Click here to register for this roundtable discussion.
---
Roundtable 4: Zero trust strategy: Creating a secure system
Friday, May 20, 2022, 1:00 PM EDT (10:00 AM PDT / 7:00 PM CEST)
As manufacturing, utilities and essential services incorporate more interconnected sensors, controllers and other devices, it increases the risk for these highly sensitive facilities. However, there are recommended practices and methods that can mitigate the exposure and risk of industrial internet of things devices in highly controlled and regulated environments. Join our industrial security experts as we review key practices to help create a reliable and safe industrial system.