The Industry 4.0 Effect: A roundtable webinar series (June 16, 18, 23 & 25)
June 01, 2021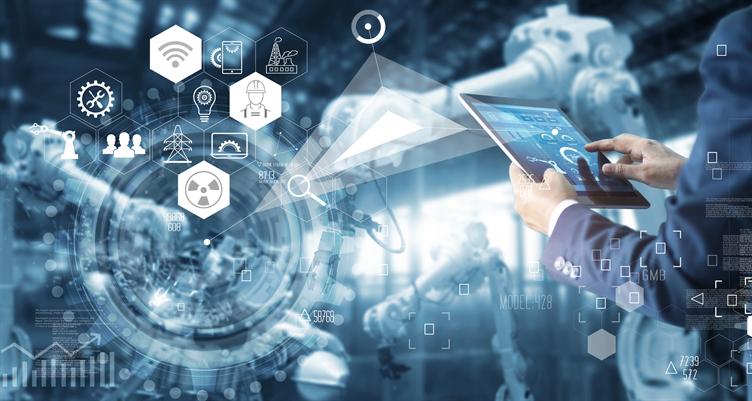 Source: Adobe/ipopba
Industry 4.0 is gradually disrupting manufacturing as whole. It is creating unprecedented production and labor optimization, so manufacturers are creating parts and products more efficiently with less waste and downtime than ever before.
The result is a new industrial revolution - hence the namesake of the trend.
At the heart of this change lie a few key technologies. Sensors. Robots. Test and measurement. Machine-to-machine communication.
GlobalSpec and Rockwell Automation have put together four different roundtable events with experts in these areas. Participating standards organizations include CSA Group, AMT and ISA.
We are excited to share their knowledge and insights in a webinar format. Registrants who cannot attend the live date will be able to watch the sessions on-demand.
Register for the The Industry 4.0 Effect roundtable webinars.
Event schedule
Sensor Advancements for Industry 4.0
Industry 4.0 is only made possible by innovation in sensor technology and applications.
Wednesday, Jun 16, 2021, 2:00 PM EDT (11:00 AM PDT / 8:00 PM CEST)
---
Robots are the tools taking action with intelligence gathered in smart environments. New digital and motion control innovations are expanding the role of robots in modern manufacturing and industry.
Friday, Jun 18, 2021, 2:00 PM EDT (11:00 AM PDT / 8:00 PM CEST)
---
Test and Measurement Advancements for Industry 4.0 Devices
Smart sensors for industrial environments are among the most challenging devices to test, measure and monitor in the field. These technologies are helping device designers measure power and signal integrity before going to market.
Wednesday, Jun 23, 2021, 2:00 PM EDT (11:00 AM PDT / 8:00 PM CEST)
---
Machine-to-Machine Communication Challenges on the Factory Floor
Machine-to-machine (M2M) communication is a critical component of the smart factory. But this requires sensitive, connected and reliable technologies at the network edge and the support systems to effectively deploy them.
Friday, Jun 25, 2021, 2:00 PM EDT (11:00 AM PDT / 8:00 PM CEST)