ABB introduces material handling robots for EV battery production
Marie Donlon | March 23, 2022
ABB, a manufacturer of robots, has developed two new robot ranges to add to its portfolio of manufacturing robots.
ABB's IRB 5710 and 5720 have been developed for a host of applications including material handling, machine tending and assembly, among others.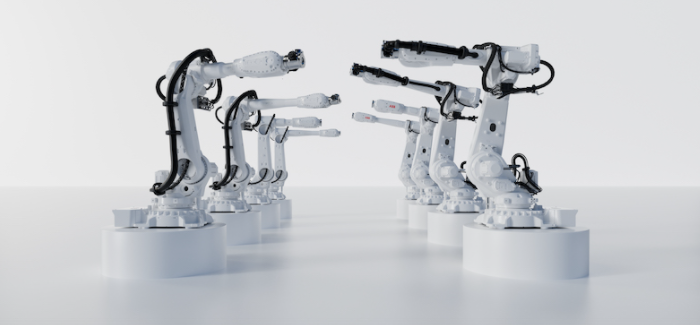 Source: ABB
Specifically, ABB's new robots can be used in the manufacture of electric vehicle (EVs), performing such tasks as battery module picking and placing, assembly and parts handling.
Additionally, ABB's new ranges can also be used in plastic molding, metal casting, cleaning and spraying applications, according to the company.
The new robots are available in eight different iterations, offering payloads ranging from 70 kg to 180 kg and reaching from 2.3 m to 3 m.
With position repeatability of 0.04 mm to 0.05 mm, path repeatability of 0.1 mm to 0.14 mm and path accuracy of 1 mm to 1.2 mm, the IRB 5710 and IRB 5720 are more accurate than other similarly classified robots and thus offer high levels of manufacturing quality, according to the company.