IPCC Report: "Clobbered by climate change"
S. Himmelstein | March 01, 2022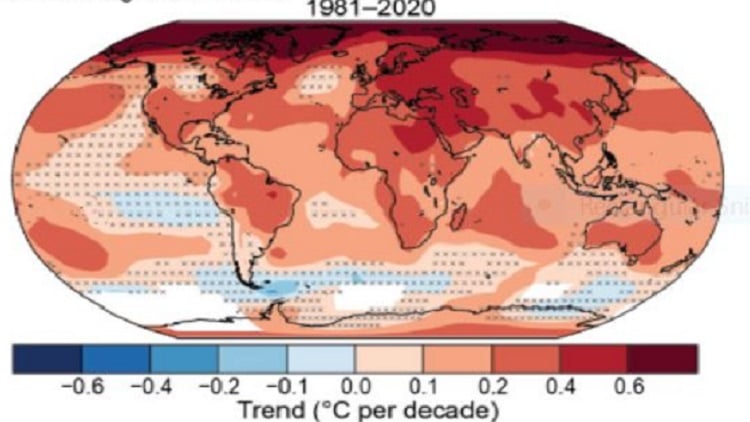 Global temperature changes for the 1981-2020 period. Source: IPCC
Human-induced climate change is causing dangerous and widespread disruption in nature and affecting the lives of billions of people around the world, despite efforts to reduce the risks. People and ecosystems least able to cope are being hardest hit, according to a new Intergovernmental Panel on Climate Change (IPCC) report, Climate Change 2022: Impacts, Adaptation and Vulnerability.
The document contends that the world faces unavoidable multiple climate hazards over the next two decades with global warming of 1.5° C (2.7° F). Even temporarily exceeding this warming level will result in additional severe impacts, some of which will be irreversible. The increasing frequency and intensity of heatwaves, droughts and floods will result in food and water shortages, dislocation of communities and species extinctions.
"With fact upon fact, this report reveals how people and the planet are getting clobbered by climate change," said UN Secretary-General António Guterres.
The report outlines key risks across regions and sectors, covering water supplies, food security, terrestrial and freshwater ecosystems and their services, marine and coastal ecosystems, urban infrastructure, sustainable development and decision-making options for managing risks. The latter are intended to address the rapidly narrowing window of opportunity to implement system transitions needed to enable climate-resilient development.