Cold climate heat pump focused on accelerating environmental sustainability
Engineering360 News Desk | February 15, 2022
Advancing sustainability efforts through product innovation is one of the many ways Lennox International Inc. (LII) formally established a commitment to preserving the environment and curbing the impact of climate change. Recently, LII announced its commitment to the Science Based Targets initiative, a global coalition leading the way toward tackling climate change through enabling companies to set science-based emission reduction targets. The new variable-capacity SL25XPV heat pump has been launched in line with company commitments to accelerating environmental sustainability through ongoing product innovation and advances in energy usage and emission reductions.
"This new, industry-changing cold climate heat pump offers maximum energy efficiency without sacrificing the high-quality performance that comes with Lennox products," said Tim Brizendine, director of product management at Lennox Industries. "In the past two years, homeowners have prioritized indoor air quality and their home comfort more than ever before. With the SL25XPV heat pump, homeowners can rely on a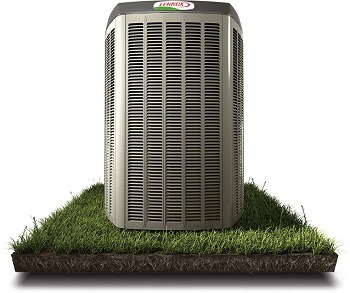 Source: LII rich warmth similar to that of a gas furnace, while maintaining the highest possible efficiency for the lowest environmental impact."
With an efficiency rating up to 24 Seasonal Energy Efficiency Ratio (SEER) and 11.8 Heating Seasonal Performance Factor (HSPF), the SL25XPV heat pump is nationally recognized as one of the most efficient Energy Star certified products for reducing greenhouse gas emissions and meeting rigorous energy efficiency levels set by the U.S. Environmental Protection Agency.
The system leverages core technologies, such as Precise Comfort and TruHeat Performance, to adjust heating and cooling output in precise and minute increments and deliver a greater amount of heat with less energy compared to prior generations of traditional heat pumps. This new technology allows homeowners from all U.S. regions — even those in the coldest climates — to take advantage of the energy efficient capabilities of the SL25XPV heat pump, offering up to 58% in cost savings per year.