Water utilities to show their nutrient release reduction smarts
Engineering360 News Desk | January 14, 2022
In a collaboration with the U.S. Environmental Protection Agency, the Water Environment Federation (WEF) has launched the NutrientSmart (NSmart) program to help reduce nutrient loadings in waterways and recognize the water utilities that are leaders and innovators.
NSmart will begin as a pilot program and encourage the adoption of enhanced nutrient management practices by water utilities and distribute information on tools and methods for lowering nutrients.
"Water utilities can play a vital role in lowering nutrient levels in waterways across the United States and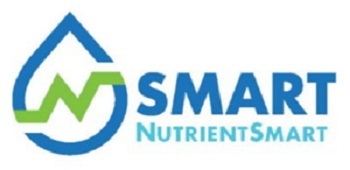 Source: WEF WEF has launched NSmart to assist in these efforts," said WEF President Jamie Eichenberger. "We look forward to recognizing leading utilities for their work and innovation through this program."
To participate in the NSmart program, utilities must demonstrate intent or actions toward enhanced nutrient management. The program has a component for utility-community engagement through outreach and for reduction of nitrogen, phosphorus or both. Additionally, the program recognizes utilities implementing an innovative strategy to achieve those reductions.
The recognition levels of NSmart are:
Advocate: Participants working toward active engagement for nutrient reduction within their watershed via outreach. The facility is working toward implementing a nutrient reduction strategy that results in reductions between 30% and 69.9%.
Partner: This level is for water resource recovery facilities with a fully implemented nutrient reduction plan and that have an active outreach program. The utility can choose to focus on reducing nitrogen, phosphorus or both. Tiers are divided based on percent nutrient reduction - Silver 70% to 84.9%, Gold 85% to 89.9% and Platinum 90%+ reduction.
Innovator: This recognition is a competition for utilities that are currently in the partner level. The facility can earn additional recognition for innovation related to nutrient reduction. Facilities will be evaluated against one another based on subdivisions of design flow rate. Innovator recognition falls into the categories of Treatment Technology and Leadership in Nutrient Management.