Digital platform designed for smarter wastewater treatment
S. Himmelstein | May 09, 2022
An off-the-shelf suite of digital solutions from Xylem is designed to advance water utility digitization at conventional activated sludge plants. With Xylem Edge Control, wastewater operators can control and monitor assets, improve nutrient removal, reduce costs and cut energy use from aeration by up to 25%.
These tools apply analytics to real-time data to provide rapid process recommendations to optimize chemical usage and aeration. Edge Control can help utilities cut energy-related greenhouse gas emissions and make fast progress toward achieving net-zero targets. The platform can operate with any programmable logic controller under various communications protocols and connect to existing hardware, including sensors and probes.
The four components of the platform include Xylem Edge Control Ammonia + Nitrogen Removal, which offers wastewater utilities the potential to save energy while reducing nitrate and ammonia concentrations. The system has the ability to create a nitrite shunt to support an expedited denitrification process and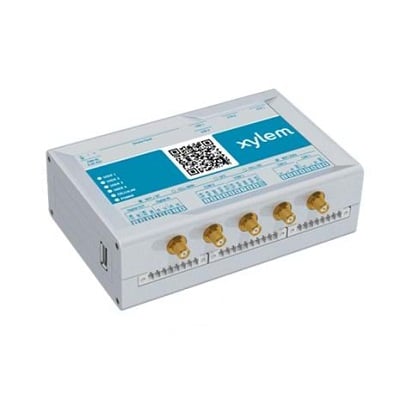 Source: Xylemincreased energy savings.
The Xylem Edge Control P-Removal solution controls chemical feed pumps based on real-time phosphorus concentrations to reduce chemical usage while meeting strict phosphorus limits. An advanced algorithm is used by the Xylem Edge Control Ammonia Removal solution to match various load conditions and provide consistent ammonia removal and further stabilize the biological process. The Xylem Edge Control Pulsed Aeration component can prevent over-aeration of underloaded treatment plants. Pulsed aeration improves the overall biological process of activated sludge plants to deliver adequate mixing and energy savings.
The digital platform can be used as a stand-alone process or as a connected, subscription-based enterprise with fees based on efficiency and savings.