HaLow Wi-Fi proves to be a consistently competitive option
Emily Councilor | December 22, 2021
A competitive alternative option for Wi-Fi, called HaLow, may be an attractive option to an internet of things innovator due to some of its established characteristics that many have yet to learn about.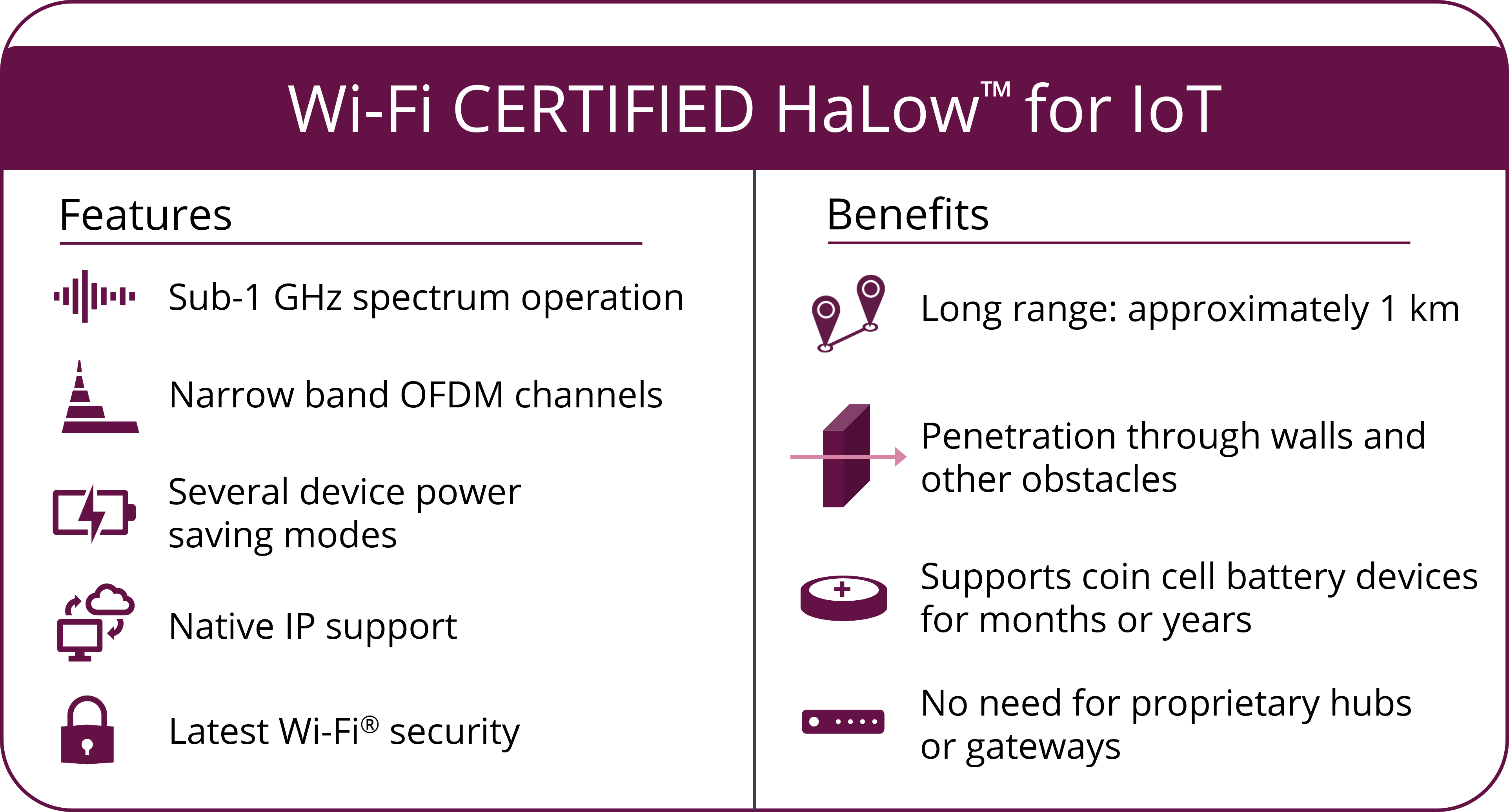 Being certified means more stability and trust for users looking for a better wifi altnerative. Source: The Wifi Alliance.
HaLow, a relatively newer type of Wi-Fi, is becoming increasingly trusted amongst wireless creators, and for good reason. While the option has been around for some time, it recently checked an impressive box that proves it to be stable and reliable, while boasting more benefits than its competing Wi-Fi options: certification by the Wi-Fi Alliance. The Alliance tests chips and modules to ensure that all manufactured products will be compatible, and having this stamp of approval will solidify HaLow's position in the market for those looking for an option with surprising benefits.
HaLow not only features a longer range of operation than the popular 2.4 GHz and 5 GHz counterparts, but it also does so using less battery. It operates on the industrial, scientific and medical (ISM) band below 1 GHz; this means that the range, under all the right conditions, can function up to 1 km. The lower signal also means that there will be less physical barrier interference and can penetrate obstacles more reliably.
The low power mode makes HaLow, also known by its standard name 802.11ah, a close competitor to Bluetooth low energy (BLE) and Zigbee, since it offers a longer performance life. BLE and Zigbee only have a range of up to 10 m, proving to fall short of HaLow's capabilities while not using much additional power.
With a lower and more flexible range, this means that applications like remote sensors, industrial access control and even power meters can all benefit from pivoting to the new technology. Now that HaLow has the Wi-Fi Alliance certification under its belt, there's virtually no reason to adopt a better-performing alternative for any type of application. Learn more about the benefits of HaLow.